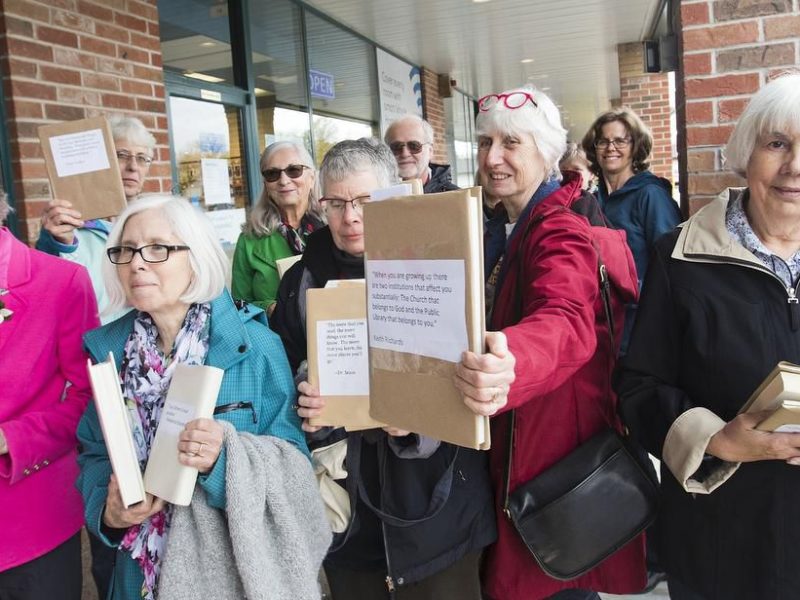 BEAMSVILLE, ON – After a tense standoff between Ontario Progressive Conservative MPP Sam Oosterhoff constituency staff and about a dozen seniors heavily armed with books, Premier Doug Ford is calling to tougher book control laws.
Niagara Regional Police were called in to disarm the unwieldy septuagenarians who, according to the PC government, were part of an extremist book club dedicated to warping minds and preaching the fiery radical rhetoric of George Orwell, Jane Austen, and Oprah Winfrey.
Several were taken hostage by a read-in outside the office and threatened to read at least two chapters and discuss their favorite passage before authorities arrived.
"Lady, drop '1984' and step away from it slowly," commanded a SWAT team member with his gun drawn to the gray-haired protesters. "Let's all remain calm and keep those pages closed of that big book with potentially dangerous ideas."
Tensions remained high as the pensioners refused to stop talking about whether the book was plot-based or character driven, as well as its broader implications for society today. Protesters eventually tired themselves out after the conversation shifted to what their grandchildren were doing.
The NRP's bomb squad also safely detonated a suspicious-looking copy of 'To Kill A Mockingbird' one of the protesters left behind.
The Ford government is using this incident to push for stronger book control laws as well as a controversial book registry.
"Thank goodness Friday's attack left no one educated," said Premier Ford. "But it's clear that these extremists from libraries across the province are perverting the minds of the young with imagination, critical thought, and adventure instead of doing what kids should be doing; drinking beer and dealing hash."
Ford went on to explain that he knows some people use books peacefully purposes such as a doorstop or booster seats, but responsible book ownership does not outweigh the cost of being well-read.
In related news, the Ford government announced three days of mourning for the effigy of Doug Ford that was murdered by Queen's Park protesters last week.