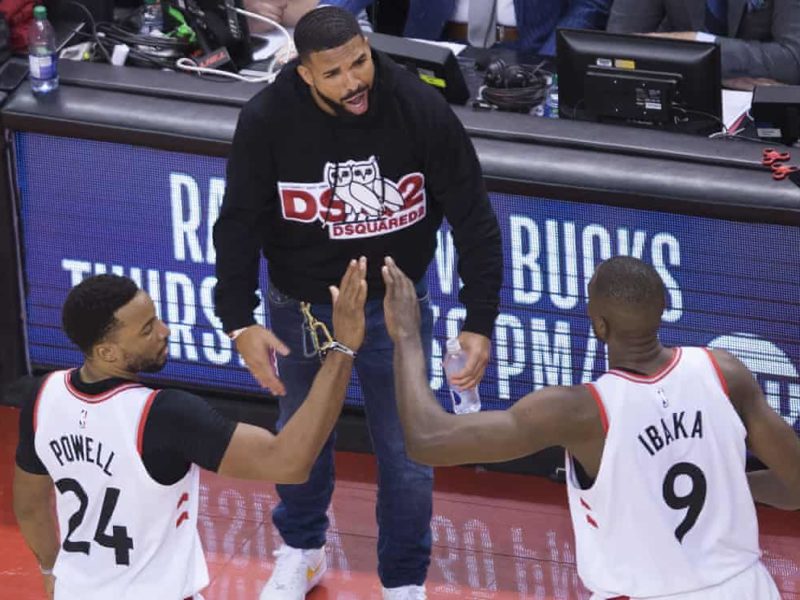 TORONTO – Despite years of knowing he was never an official member of the Toronto Raptors, players haven't found the courage to tell Drake that he's not on the team.
"It was adorable when he first showed up to a game years ago wearing a jersey sitting with us," said point guard Kyle Lowry. "We all thought it was a joke, but he kept showing up."
The artist who regularly dons Raptors gear, joins in the huddle, and is thoroughly hated by the opposing team's players and fans for his courtside behaviour was made an honourary Raptor for a day, a title given to the children who visit the players postgame.
"Frankly, I'm fed up with him giving me obvious tips on my game," added Lowry. "'Get the ball into the net' he'd say, but I can't say anything because he's got big feelings."
Some of the Raptors were more sympathetic to Drake because of his tough upbringing and the burden of being a superstar.
"He's had a tough life," said Coach Nick Nurse. "He's from Forest Hill, which is not the richest neighbourhood in Toronto; only one of them. Plus he only has, like, four Grammys, so we decided to make him feel big and important by giving him a permanent bullshit position like 'enthusiasm guard' or 'global ambassador.'
"But I have to stop lying by telling him I'll put him in at the next game," said Nurse.
The Raptors gave the rapper and singer/songwriter with a $740,000 diamond-studded jacket in exchange for leaving the real athletes alone for at least one game, but Drake didn't understand the subtle 'sit somewhere else' hints.
"You know, I can't break his heart like that," said Kawhi Leonard about his relationship with Drake. "I know he'll make it big one day."
Meanwhile, Serge Ibaka and Fred VanVleet were pleading with Drake to put down their Eastern Conference championship trophy before he breaks it.