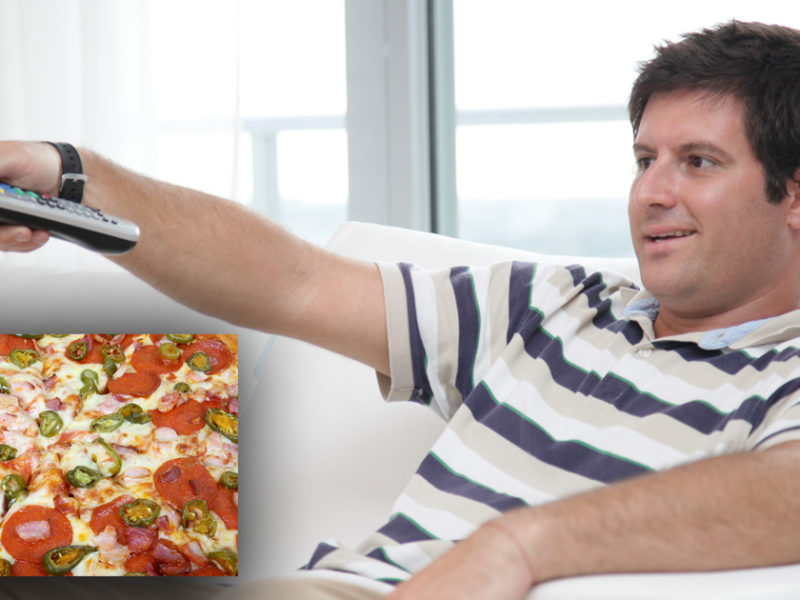 EDMONTON — According to a new report, Glen sincerely believes the large pizza he ordered will be enough for both tonight's dinner and tomorrow's lunch.
Friends and family are skeptical. "It'd be one thing if he'd never eaten pizza before, or if he hadn't ordered this specific one," said his roommate Ed, adding that Glen orders the same exact pizza almost every Friday night. "The most that's ever left over is a couple pieces, if he doesn't eat the whole thing."
But Glen is dead serious about his plan to put half the pizza on his plate and the other half straight in the fridge, and just take it slow.
"It always starts like this", Ed observed last Friday, or maybe it was two Fridays ago. "He eats half the pizza. He sits there for like a minute. And then – and this is the moment it all falls apart – he points out that lunch is actually a smaller meal, so really, he's fine having one more piece now."
"After that it goes downhill fast," added Ed. "Sometime around midnight he wolfs down most of the leftovers. He always says it'll make him less hungry in the morning. Then he polishes off the last of it as soon as he gets up."
"I just don't understand why he tries to save the leftovers for lunch rather than breakfast", whispered Ed when Glen was out of the room, "I think he's making a huge mistake."
Ed, who is currently completing his PhD, calls the left-over-pizza-for-lunch delusion "textbook Glen." After every ball hockey game, Glen announces he'll just go out for one quick beer. On weekends he promises himself he won't stay up all night playing Red Dead Redemption 2. And the saddest lie of all: the Girl Guide Cookies he intends to take to work Monday.
Image via Deposit Photos