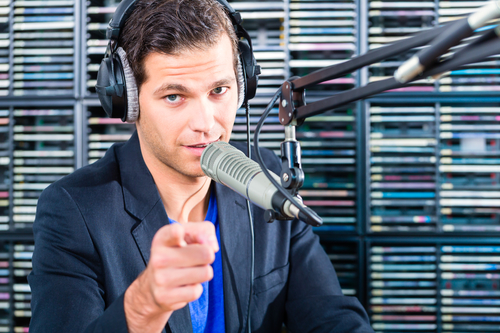 TORONTO – Saying that it was "sure to be epic", leading member of the avant-garde David Tassel revealed the details of his podcast idea yesterday, announcing that it would be him and his friends sitting around and talking about movies.
"We're funny, and we watch lots of movies. We'll just do what we normally do on Saturday night, but tape it," the pioneer told reporters. "With the chemistry we've built up over years of hanging out in this basement, it's sure to be a hit."
The blossoming auteur also stated that it would be "so easy" since "Ryan has a mic" and that "we could just do it right here, the acoustics aren't bad."
The soon to be revolutionary idea emerged during Tassel's experimental phase in comedy that took him to two amateur open mic nights in the basement of O'Brien's Pub last August.
"It's going to be huge, because instead of reviewing normal movies, or whatever is out now, we're going to review bad movies, like, movies so bad, they're actually really funny," continued the countercultural maven.
Friends say the podcast is a natural progression for the innovative indie darling, whose other daring and seminal projects include a Youtube channel with a cult following of three people and a satirical Twitter account related to a news story about a family of raccoons obstructing a highway two years ago.
The forward thinker says the podcast will begin with a movie that will set for the tone for the entire project.
"We're going to start by reviewing this movie called The Room," explained the nascent trendsetter. "It's this small independent movie that's actually become a big inside joke to me and my friends because its so bad."
Even though his current project is only in its infancy, the trailblazer says he's ready to get underway with yet another experimental project, a podcast where he interviews comedians about comedy, but in doing so also talks to them about life.