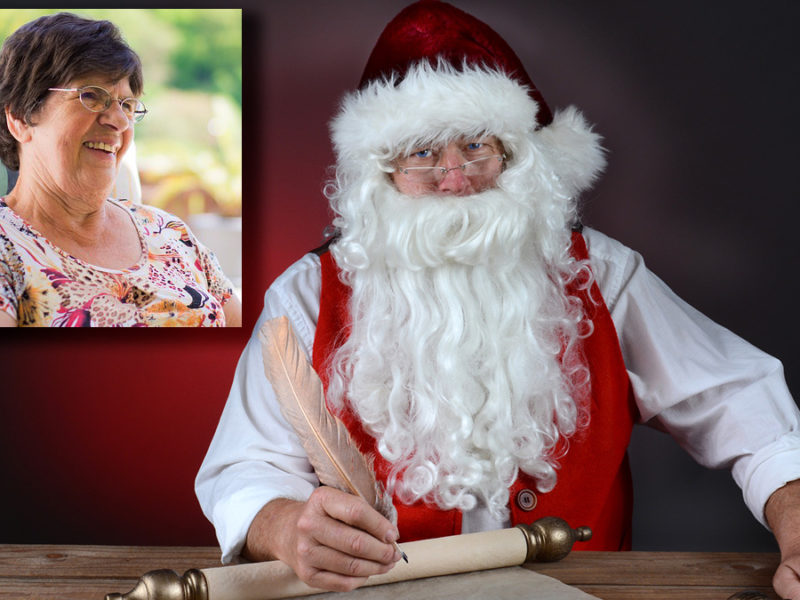 SASKATOON, SK – Leaked documents from earlier this morning have revealed the full contents of Santa Claus' previously undisclosed naughty and nice lists, with many were surprised to learn that only one person was deemed good enough to make the nice list: 63-year-old Ellen Defaw of Saskatoon, Saskatchewan.
When reached for comment, the very modest woman downplayed her inclusion on the list.
"I think everyone has a heart full of sunshine and kindness, I'd put every soul I've ever met on my nice list," Ellen stated as she pulled a fresh batch of brownies out of the oven. "I'll be sure to share any gifts I receive from this honour with the local school children."
Ms. Defaw, who lists her favourite activity as making friends, is known throughout her neighbourhood as the most genuine human being anyone has met, a reputation which has reached the North Pole.
"Everyone has just been an absolutely miserable person all year. Everyone except Ellen who despite the state of the Earth has remained cheery and continued to spread joy to all," explained Santa Claus. "At first I thought it was a mistake, but the elves checked 13 times and no mistake was made, the only nice person in all of 2017 was this one lady living in Saskatoon."
At press time, Ellen Defaw has announced she will be spending the rest of the winter funding a program that provides wool sweaters to squirrels and other woodland critters.
Image via Depositphotos/Pixabay