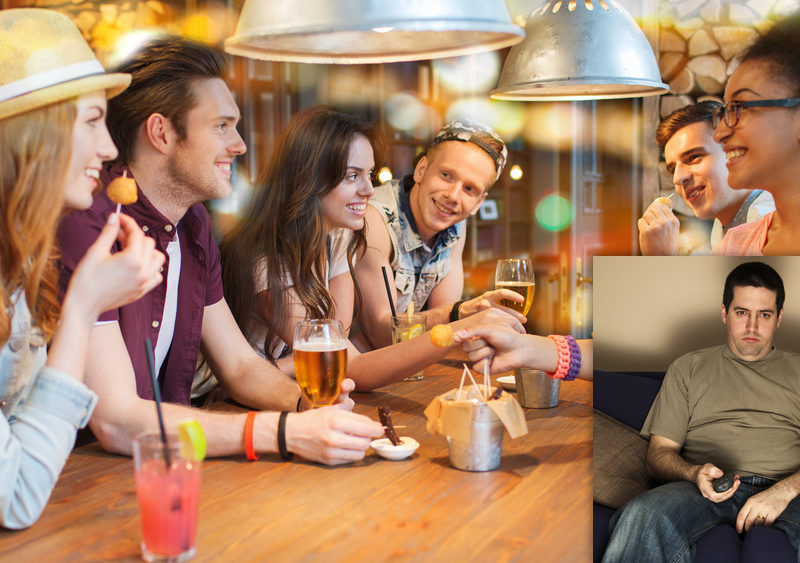 LOS GATOS, CA – Netflix has recently announced its newest slate of programming, including the hotly anticipated binge-worthy show A Live Feed of Your Friends Having Fun Without You, which will now be available to customers of the video streaming service.
"We just feel like if our customers understand that their friends are doing just fine in their absence, then they're a lot more likely to finally get started on Season 2 of Daredevil," explained Netflix CEO Reed Hastings. "We want to make sure there isn't anyone who thinks they could be doing something better on a Saturday night."
Research done by the California-based company found that the largest reason people weren't watching more Netflix was due to having friends or any semblance of a social life. It was discovered that the average viewer spends up to 80% of their viewing time wondering why no one has responded to their texts or calls, and this new program was created as a means to answer that question.
The program is being heralded as the future of social interaction, and watching your friends enjoy themselves is the next logical step beyond the voyeurism of Facebook and Instagram. Thanks to Netflix, instead of having to go to a crowded bar to watch the game with your friends, you can now watch your friends watch the game without you, all without ever having to get out of bed.
"It feels like I'm a fly on the wall," explained Chelsea Ramsey who had just spent 90 minutes watching her friends enjoy a backyard barbecue while she ate peanut butter directly out of the jar.
Netflix's CEO has stated that this is just the beginning for them as the company continues to explore the relationship between viewership and loneliness, and by the end of the year hope to be able to broadcast a live video feed of your ex-lover's wedding.
Images via Deposit photos: 1, 2