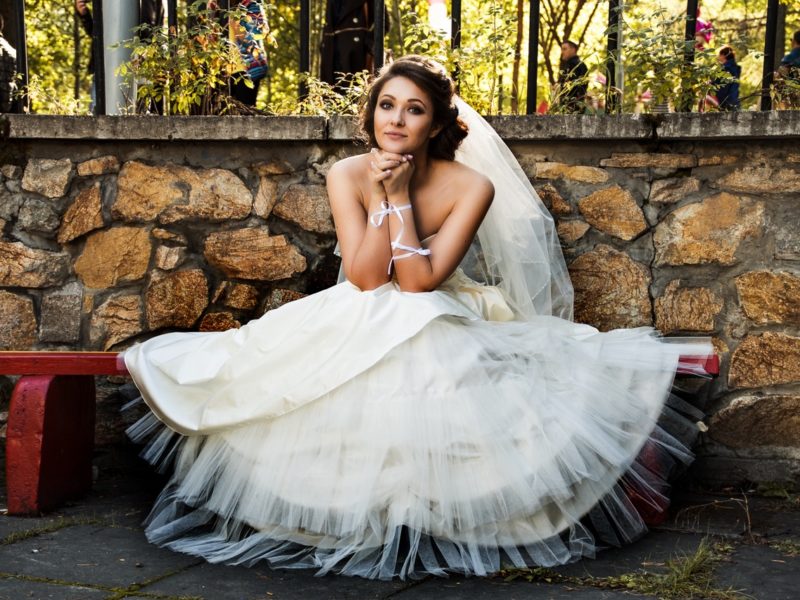 Boy, planning your own wedding sure is tough! There's so much to consider: venues, decorations, flowers, rings, accommodations, everyone else's feelings but your own, o'er d'oeuvres, liquor licensing, honeymoon, the crippling debt inflicted by your family's vision for "your" perfect day… the list goes on and on! With so much to do, how can you possibly make it to the church on time and still satisfy your parents' deep, subconscious desires to re-do their own wedding and save their marriage?
That's why it's so important to look to other people's successes. Last week, in a moment of fiscal triumph, one incredible woman from Charlottetown, PEI came up with the innovative idea: cutting her guest list in half by throwing her family off of the Confederation Bridge.
"It just made sense, you know?" said bride Tammy Albright. "With my relatives gone, I was able to do our entire wedding at a fraction of the cost of what it would have normally been. Better yet, I didn't have to listen to anyone's opinions about how things needed to be done."
Everything just got so much easier, and way less stressful! She says it was totally worth it to spend the entire duration of her honeymoon running from the cops.
The inspiration came to her in a moment of snap clarity, after her uncle, Earl, told her that she would be better off serving McDonald's at her reception than going with the, "horseshit caterer" that she had originally hired.
Tammy added that it was incredibly freeing to see all of her wedding woes tumble off of the Confederation Bridge in one, cost-effective rental bus. Witnesses to the last sensational budget cut say that Aunt Rita, who had been against the whole wedding from the very beginning, was said to have yelled out, "You should have gone with the white centerpieces," before she tumbled to her untimely demise.
Incredible! If Tammy can save tens of thousands of dollars with thirty-four easy counts of second degree murder, then so can you! It just goes to show that when planning a wedding, we're all just three steps away from taking everyone we know on a bridge tour from whence they'll never return.
We expect to check back with Tammy on how she plans to cut the cost and stress of planning thirty-four funerals.
For more amazing tips on how the plan your wedding, including imaginary uses for icepicks, write to Tammy Albright at Cell 26B, 508 Sleepy Hollow Rd, Milton Station, PE, C1E 0Z3