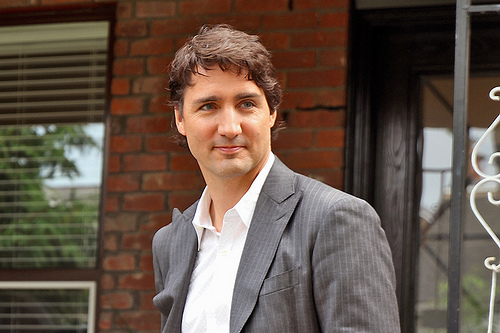 OTTAWA – Just days after a media firestorm around his trip to the Aga Khan's private island, an ethics investigation alleges Prime Minister Trudeau took a private helicopter to the Kubla Khan's private stately pleasure dome, where Alph, the sacred river ran, through caverns measureless to man, down to a sunless sea.
"This is a clear conflict of interest and it's worrisome the prime minister has been so evasive about the specifics of this trip," said NDP leader Thomas Mulcair. "How many miles of fertile ground, with walls and towers were girdled round? Were there gardens bright with sinuous rills, where blossomed many an incense-bearing tree, and forests ancient as the hills, enfolding sunny spots of greenery?"
"The public deserves to know."
For his part, Trudeau claims the trip was in the public interest, as midst that tumult, heard from far, he heard ancestral voices, prophesying war.
"We are happy to engage with the commissioner," said Trudeau, in an emailed statement. "And answer any questions she may have about that miracle of rare device, a sunny pleasure-dome with caves of ice."
This is just the most recent ethics investigation to cry beware about Trudeau and his floating hair. He attended cash for access events more than thrice, where he on $1500 dollar-a-plate meals hath fed, and raised the funds of paradise.