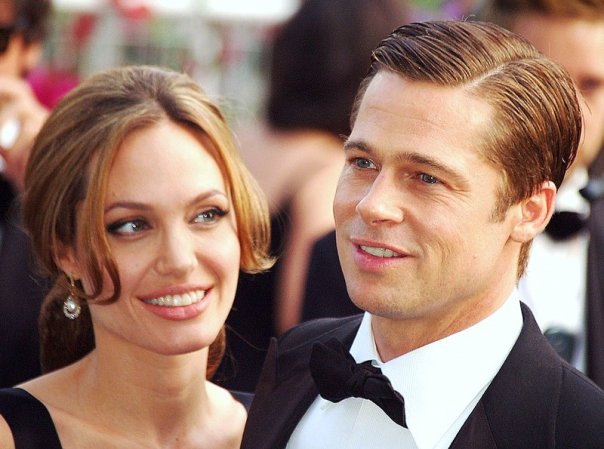 MARINA DEL REY, CA, USA — Following the submission of divorce papers for Hollywood power couple Angelina Jolie and Brad Pitt, celebrity news outlet TMZ went into its highest level of alert, DEFCON 1, Tuesday.
With full use of their informants in the LA County Sheriff's Office, TMZ reacted to the divorce papers within seconds of their submission. An automated alert to TMZ's 3,000-strong army of reporters, photographers and club douchebags reservists called for full hands on deck.
"Scramble all available bottom feeders! This is not a drill!" growled chief editor Harvey Levin to his staff as a 15 Megawatt "nip-slip" beacon was turned on over Los Angeles.
From the Tactical Command Center an extensive team of gossip engineers rerouted TMZ's fleet of satellites to focus on the Pitt-Jolie household, Jolie's favorite Botox clinics and Pitt's secretive "brawl league". Using software specialists poached from the NSA, TMZ was able to secretly turn on the cameras of anyone who had downloaded the TMZ app to their smart phone. Should luck be in TMZ's favor, they will catch Jolie, Pitt or one of their six children in a public sneeze that could be construed as emotional tears.
By late Tuesday afternoon, Los Angeles had been transformed into an Soviet-style Papparazzi-state. Armed militia-men and -women could be seen running down West Beverly Boulevard searching for any evidence of Pitt or Jolie. Several teams scoured LA landfills for joints or liquor bottles that contained DNA evidence of Pitt's alleged substance abuse. A flare was sent up outside of an abandoned Blockbusters at approximately 1 PM, signifying a Brangelina sighting, which was later determined to have been a poster for Mr and Mrs Smith.
As red lights flashed and California surfer types rushed through the corridors spilling their massive sodas, editor Levin reflected on his tenure.
"Sometimes I wonder if what we're doing here is good for the world," mused Levin, "and then we make a family's painful divorce public and I remember why I started on here in the first place."