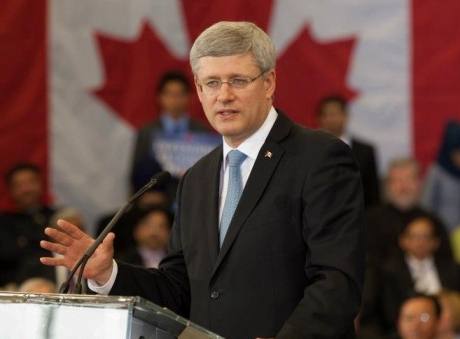 OTTAWA – Prime Minister Stephen Harper announced today that the United Nations has accepted his proposed extension to Canada's arctic border after providing proof that he had urinated on the North Pole.
Yesterday, the PM addressed the House of Commons, saying, "Our nation can now rest assured that all our northern border will be secure, since I, acting on behalf of all Canadians, have clearly marked our territory in the most direct and efficient manner possible."
Sources say, Russian President, Vladimir Putin plans to challenge the UN ruling on the grounds that he had in fact peed on the North pole before Mr. Harper did, and that his pee had the more powerful odour, a claim Mr. Harper strongly denied.
"Let there be no mistake," said Harper. "Mr. Putin wants our North for himself, but he knows the rules just as well as I do. Which is why I took the due diligence of peeing on the very same areas that Mr. Putin did several years ago, and included several areas in which he did not pee. The North is clearly Canada's."
Harper added that if anyone wished to question Canada's claim to the Arctic, he had the frostbite on his penis to prove them wrong.