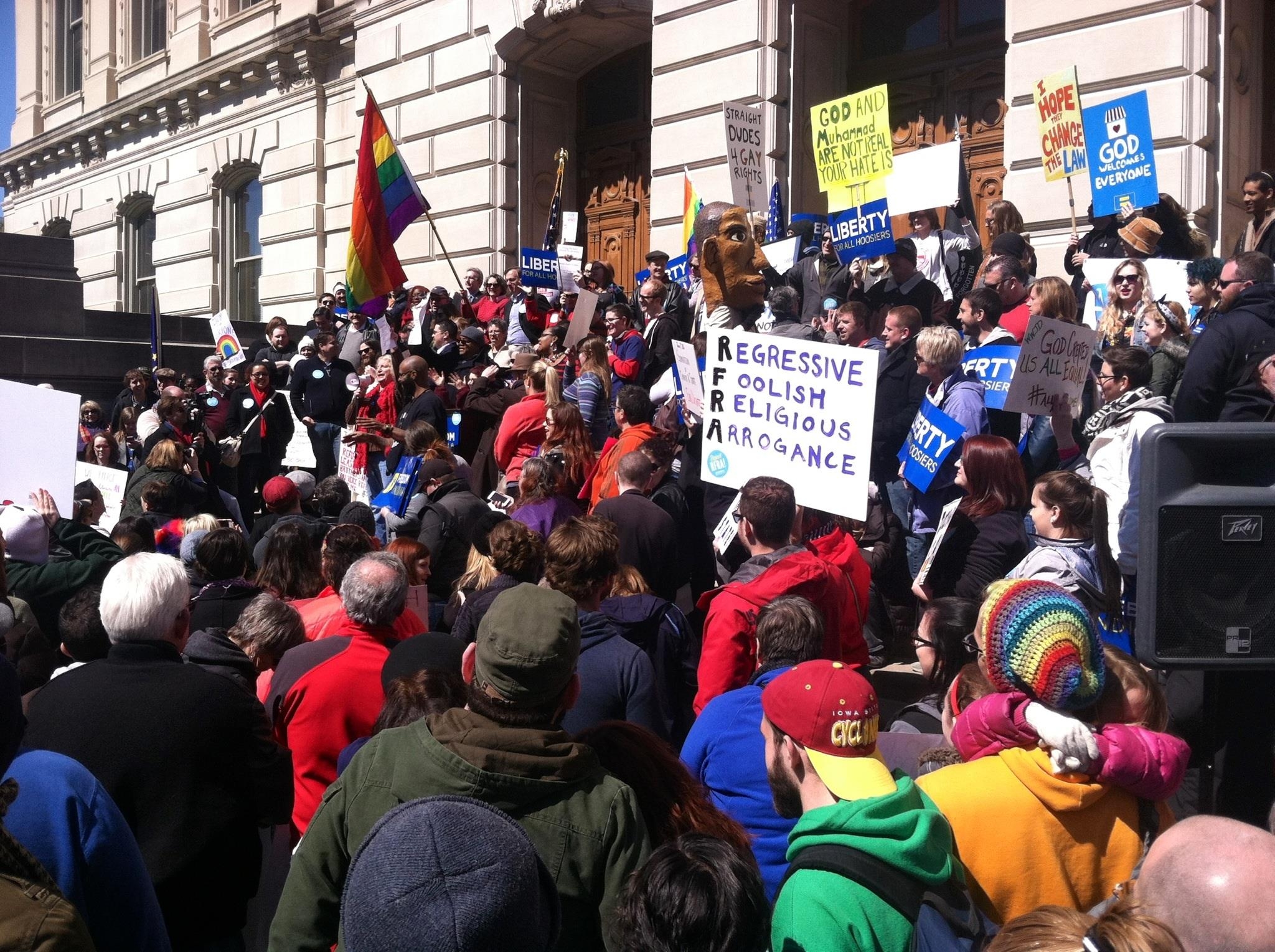 USA – In direct response to the Indiana "Religious Freedom Act", 49 American states have unanimously passed bills allowing business to reject any customer from Indiana.
"We believe that the business owners of New York State should in no way be forced to serve aberrations of God and nature, such as people from Indiana," said New York Governor, Andrew Cuomo. "Some may say it was not their choice to live in the wretched, devil-ridden Hoosier state. This may be true, but I hardly see why that makes a difference."
Red states have also passed bills, although they have taken care to remind the nation that, in general, they still support the discrimination of underprivileged groups.
"We feel strongly that discrimination is an essential part of the American social fabric," said Alabama Governor, Robert J. Bentley. "However, it's just plain un-American to refuse to sell things to folks. We'll pass laws stopping queers from marrying, but I'll still sell them the shirt off my back for the right price. Squeezing folks dry is just the American way."
At press time, 48 American states were discussing on the basis of expelling Arizona on the grounds that "it was at least as embarrassing."