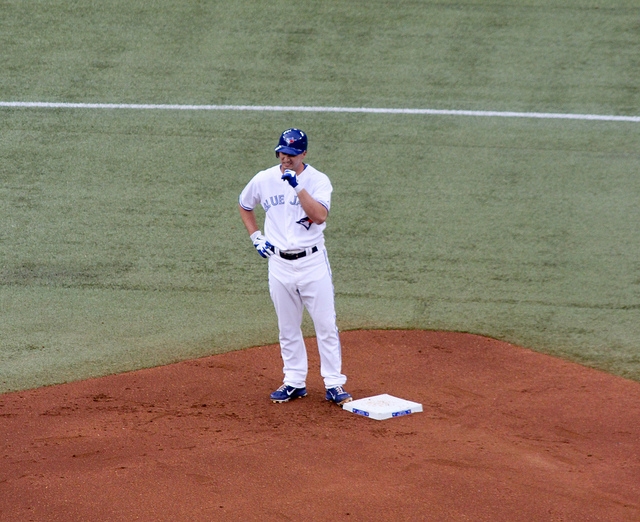 TORONTO – After a frenzied offseason that featured huge trades, marquee free agent signings, and an excitement in the Blue Jays not seen since their back to back World Series championships, the city of Toronto eagerly sat down to watch opening night of the 2013 season yesterday night, and promptly discovered that they were still going to be watching a sport about as exciting as watching paint dry, only after it has already dried.
"After that trade where we got Reyes, Johnshon and Buehrle, I knew there was no way I could miss opening night," said James Campbell, who got to his local sports bar with his friends 2-hours before the first pitch in order to save seats. "But then about 45 minutes in I realized, holy shit, I'm supposed to sit here and watch an entire game of baseball?"
"I mean… baseball?" added Campbell as he pulled out his phone to see if the Leafs had made any trades before the deadline.
Jenny Cartwright was lucky enough to get seats to the sold out game. "I was so excited to see R.A. Dickey pitch after reading all summer about what an interesting guy he was. And then I got here and he was just kind of standing on the mound and throwing the ball back and forth with another guy for a while before he walked back to the dugout."
At Real Sports Bar and Grill, confused fans were demanding to know why Blue Jays All Star Jose Bautista was not "doing stuff."
However disappointed they may have been though, some fans remained optimistic.
"Sure the game may have been a little dull but things will pick up," said die hard supporter Tim Jameson. "There's always next offseason."