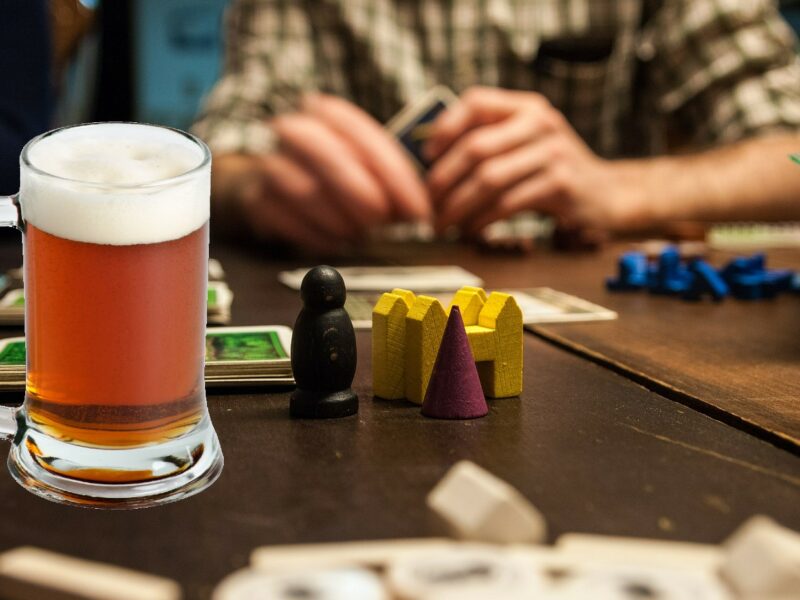 Bucks Game Emporium, Ontario – Daniel Martow is pretty jazzed about the board game he just purchased that will, unbeknownst to him, lead to his parent's divorce in one year.
"I haven't seen my parents for a long time," admitted Daniel. "And they love board games. They're both pretty competitive, so I think a game that pits them actively against each other is perfect for them."
The game Danile ended up purchasing, "Backstabber," a game perfect for friends who love endlessly complicated rules and people with unresolved issues as it encourages arguing and a lack of trust in each other.
"We might not have time to play it this weekend," expressed Kaitlin, Daniel's girlfriend. "But I am sure Daniel's parents will get into it and enjoy it at some point" Kaitlin said about the moment Anthony reveals he feels dead inside. 
Martha and Anthony Martow have expressed how excited they are to see their son and girlfriend, admitting that the visit should help with their long-unaddressed marital woes.
"It'll be a good distraction," stated Anthony. "Daniel always brings something thoughtful with him. Unlike Martha who appreciates nothing. She'll probably waste our time so we can't even enjoy whatever Daniel has brought us."
Martha admitted that she would love to catch up with Daniel when he gets there, and that the only gift he needs to bring is himself, and hopefully nothing that will ignite an argument in a few months that ends her current marriage.
"Last time he brought us a birdfeeder to replace the one that bear took down. You know, the bear that my husband refuses to believe exists until it kills one of our dogs up here?"
Reporters say the family did end up getting a chance to start a game, where the strategy of stealing resources almost never ends, with Anthony expressing that his marriage feels the same. This was met with a long, silent pause before the family turned on Netflix.