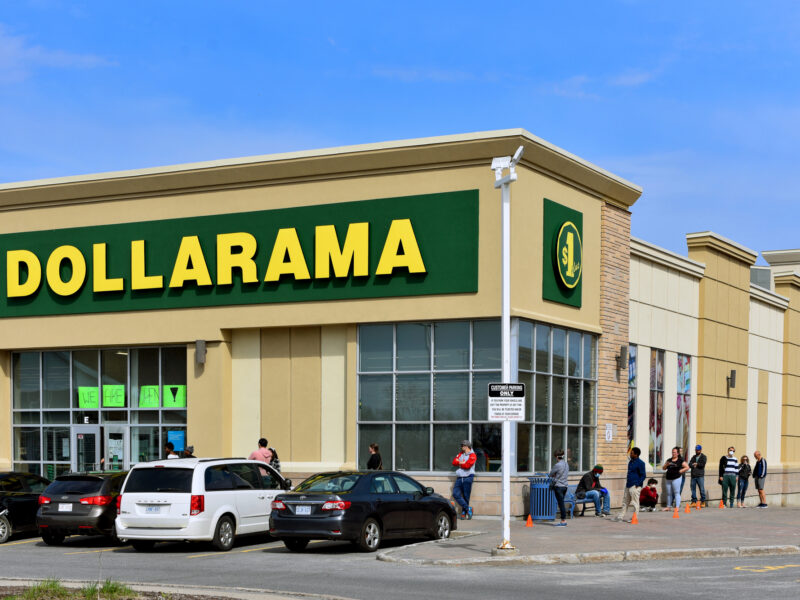 MONTREAL –  A local Dollarama defied every expectation and opened a second cash register at the St. Laurent location in the plateau at approximately 3:44 PM on Friday. The register was opened to better accommodate the line of more than twenty people that had formed at the front of the store. 
The move came as a total shock to customers who stood patiently waiting to pay for dish soap, birdseed, and the most devastating potato chips ever sold. "It was like winning the lottery", said shopper Jesse Woo. "I've never seen two cashes open at a Dollarama. There's usually just one being used while the other seven are closed."
This is the largest number of open Dollarama cashes on record. In 1998 a second cash was accidentally opened at the chain's Sherbrooke Street West location for 16 seconds by a new employee before they were immediately terminated and stuffed into an unmarked van.
"We don't usually like to do this. We like to keep a long, slow moving line so people have plenty of time to consider buying one of the hundreds of knockoff candy bars we sell near the cash. Getting someone to impulse buy a Meteor bar takes a little extra time," said store manager Casey Nick, who made the record-setting decision.
"I called our corporate office in Toronto, and spoke to about 15 different executives before finally getting the go-ahead. Then I paged Trent over the intercom, I told him to come to the front and open a second register— He had been working in the tech aisle shelving iPhone chargers that burn hotter than a meteor entering the earth's atmosphere when you plug them in." 
"Trent was hesitant at first, but eventually got on board after I convinced him it would help the line move more quickly. He dusted off the cobwebs, gave the register a good smack, and the rest is history."
Dollarama declined to comment on whether or not more open cashes would become a regular occurrence. "I'm not getting my hopes up," said Ms. Woo. "Let's be real. Line speed is lower on Dollarama's list of priorities than keeping the shopping cart wheels from veering entirely to the left but Hey, at least waiting in line for half an hour gives me plenty of time to think about buying a Jupiter bar."