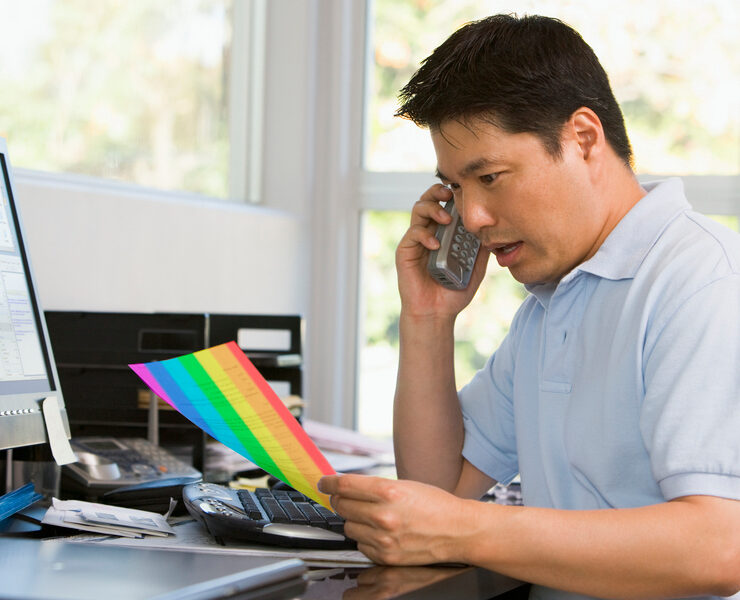 TORONTO – As Pride Month heats up and companies across Canada express their support for the LGBTQ+ community, one of Canada's largest telecom providers has rolled out their latest pride month initiative: a rainbow coloured $600 dollar cell phone bill.
"We wanted to do something meaningful to the LGBTQ+ community by ensuring that when they receive a cellphone bill this month that will borderline destroy them financially, they know that Rogers supports them," said Rogers Marketing Director Marketa French, noting that wireless data usage is at its highest during summer events like Pride.
With many large companies launching similar initiatives being accused of "rainbow-washing", French says that Rogers worked closely with their advertising department to ensure the rainbow bill initiative was deeply rooted in authentic insights from the community.
"The whole initiative is based on the fact that pride month is a celebration not just of members of the gay and lesbian community, but the entire spectrum of gender and sexual orientation," said Rogers Strategy Director Chad Chase. "In the same way that Pride celebrates owning the whole spectrum, Rogers as a company also celebrates owning the whole wireless spectrum."
"It's through this natural intersection of values that we felt we had genuine permission space to inject ourselves into the conversation with this highly meaningful expression of support," added Chase.
The rainbow coloured bills also feature tasteful pride-themed messages like "Yas Kilobyte Kween!" and "Way to go Data Daddy!" for users who go several hundred dollars over their data.
In addition to each bill's line by line breakdown of the most expensive mobile data charges in the developed world, each exorbitant rainbow-coloured bill also features a mandatory Pride surcharge that Rogers says they will collect the funds from and donate to a LGBTQ+ organization, and then use that charitable donation to receive a hefty tax refund that they will pay out as a dividend to shareholders, some of whom are probably gay.
In the wider Canadian business community, other large Canadian organizations are taking note and launching similar initiatives of their own. Canadian grocery giant Loblaws announced they would launch a rainbow coloured $800 grocery store receipt, and Canadian banking giant RBC confirmed plans to launch a rainbow coloured mortgage default letter to Canadians unable to pay their mortgage after this summer's interest rate hikes.
Within the wireless industry, the rainbow coloured cell phone bill has already received universal praise, with several Rogers marketing executives being awarded dozens of LGBT leadership awards all of which are sponsored by Rogers.