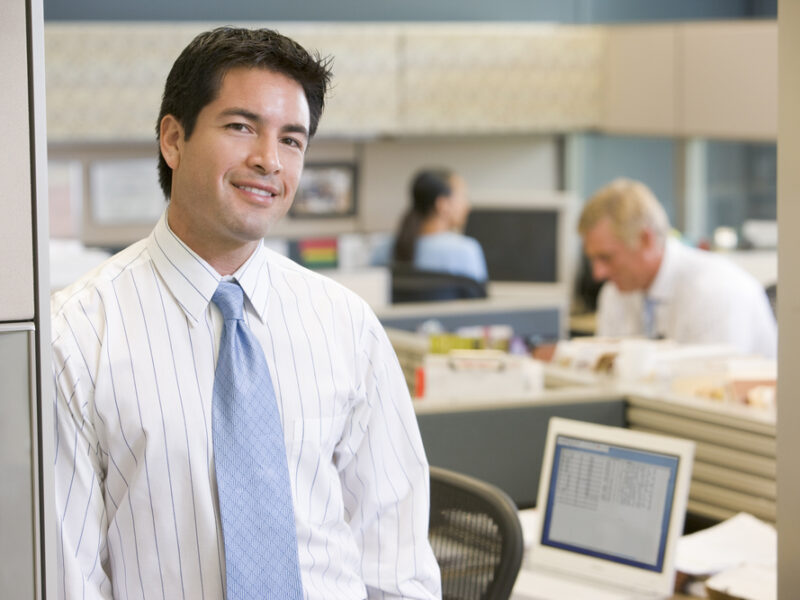 TORONTO – Local consulting firm J.P. Binderschlatz & Co. has once again asked it's 40 employees to return to work in-office right at the peak of the latest COVID wave.
"We've been mostly remote since March 2020," explained assistant Mona Sherman. "But every few months they'll schedule us to come back. And every time the date they choose sets a new record for COVID cases."
"At this point I'm pretty sure the HR emails telling us remote work is coming to an end are causing new variants to develop," she added.
The company originally asked employees to return January 7, 2021. When case numbers forced everyone to go back to remote work later that week they tried again April 12th, 2021, September 13th 2021 and January 4, 2022.
"Maybe they're trying to create herd immunity but just within the office? All I know is they keep emailing us to tell us we will absolutely be working in the office full time for good starting April 30th like everyone in the world isn't posting positive COVID tests on social media and the wastewater isn't more COVID than pee."
The company insists they are managing the situation as best as they can and that this new date for a return to in-person work will be final.
"Working from home we miss that community element that makes us such a great place to work, like getting together in the break room to complain about the commute, or making small talk with someone from another department for a few minutes during our monthly team building drinks. Where else can you learn that Angela has a cat, and is thinking about getting a second cat?"
In related news, J.P. Binderschlatz is hiring contract workers to cover all the people on long-term disability!