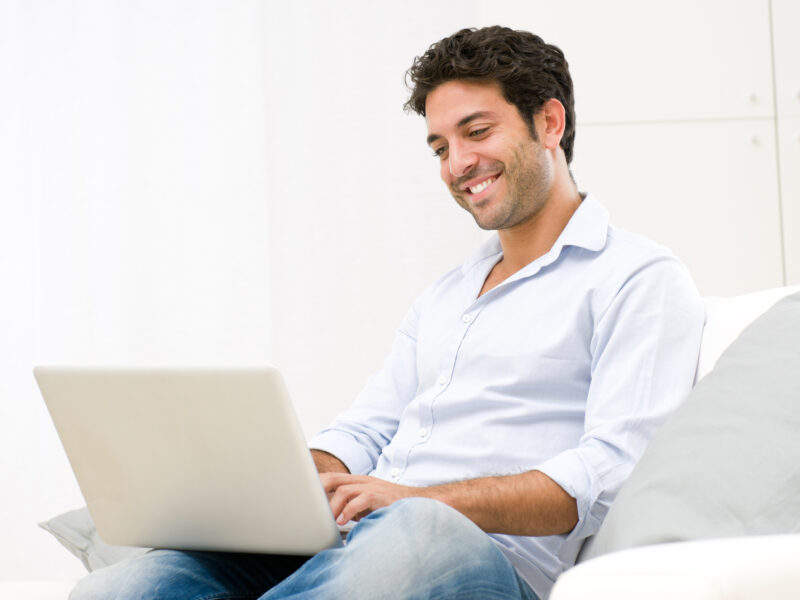 KAMLOOPS, BC – Trevor Adams' 2010 Macbook Pro is completely oblivious to the fact that, despite years of loyal service, it is currently aiding Adams' to find its replacement.
"I do feel guilty," said Adams as he was scrolling through a series of photos of tantalizing new computers. "I mean, I've done so much with this old girl, it almost feels like a betrayal."
Adams' current computer, who he named Beatrice, is missing all of its rubber feet and reminds Trevor every 30 seconds that it is short on working memory. Despite its issues, Beatrice is nonetheless looked upon by Adams as a longtime friend.
"We've been through a lot together," said Adams. "I applied to my first job with this computer, moved with it to different apartments, rode it down the stairs as a toboggan when I got really drunk one time. I've looked at so much porn without it contracting a single virus. It's been a beautiful journey. But now I've turned it into an unknowing accessory to its own demise. I feel heartbroken… whoa, this chromebook has a touchscreen! 50% off? Hot dog!"
While Adams is considering keeping his old computer around just in case the new computer doesn't work out, or "logging in every once in a while for old time's sake," friends and relatives predict it will soon be collecting dust in the bottom drawer of his desk.
"I feel sad for my son's computer," said Adams' mom, Grace. "But that's modern technology. He spent 11 years with the same laptop. That's longer than I was married to Trevor's dad. Couldn't Beatrice have tried a little harder? Kept herself up to date to meet my son's needs? She was lucky she lasted as long as she did."
At press time, tears were rolling down Adams' cheeks as Beatrice's cursor became a spinning rainbow pinwheel, perhaps for the last time.
"She knows."