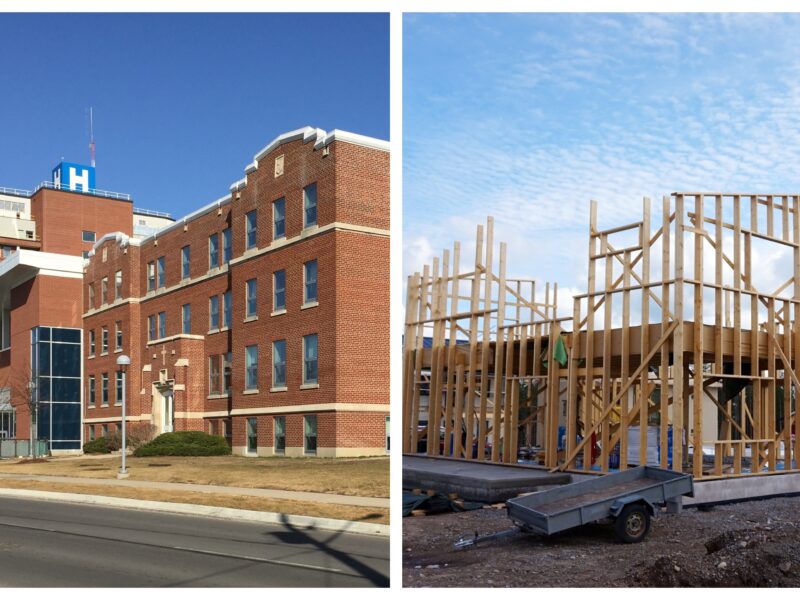 TORONTO – Ontario's hospitals, long-term care homes, and other health care facilities will be shuttered for the next six weeks to prevent COVID from spreading to the province's vulnerable construction sites.
All patients will be wheeled back into their home addresses and asked to quarantine for the duration of the third wave so sprawling homes in low-density neighbourhoods can  continue to be built.
"After reviewing the data, we noticed there is a mass gathering of people with COVID at hospitals and long term care facilities," explained Ford. "These COVID parties in hospital ICUs just get worse and worse. The risk to our construction industry is just too much for Ontario's health system to continue to operate."
Ford called on patients and health care professionals to consider the consequences if a gaudy mansion in Vaughn or cheap, identical homes in Ottawa had to temporarily stop development for a few weeks.
"The health care system can wait this one out," added Ford who defined any person wearing a hard hat or reflective vest as essential.
Meanwhile, Mattamy Homes said it will take proper COVID-19 precautions by reducing the number of strippers to one at construction sites.