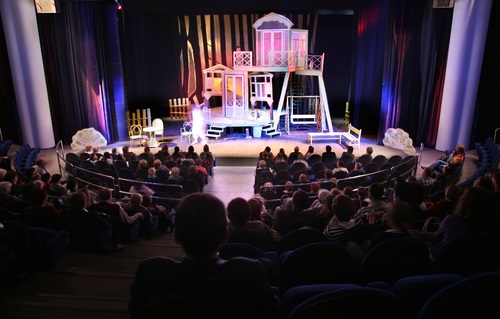 PARIS – Leading Beckett scholars have revealed that, before they were published or put on stage, every one of Samuel Beckett's plays would conclude with Beckett writing "GET IT?????" in big letters on the final page, which Beckett only removed after his longtime partner and agent, Suzanne Decheveaux-Dumesnil, convinced him it did not enhance his plays.
The normally private and reserved playwright, who died in 1989, is known for writing absurd pieces without a clear meaning or message and became increasingly minimalist in his writing style as his career progressed.
"I originally thought it was necessary," explained Beckett in a recently discovered letter to a friend. "Because if at the end of the night of theatre, you don't have all the characters turn to the audience and yell 'GET IT??', with their eyebrows raised, how is the audience supposed to know whether they should get it or not?"
A last-minute edit of this kind is common among literary giants. For example, it was recently discovered that William Shakespeare used to start all his plays with the line "Buckle up everybody! This one's a doozy!" and Tennessee Williams, in the first draft of each of his plays, would have the 'bad guy' character take off his or her mask and cackle "Ha ha! It was me!" And of course, George Bernard Shaw was notorious for trying to insert a 'face-melting guitar solo' into his plays, often trying to convince the actors to throw it in right up to when the curtain raised on opening night.
Beckett scholars were not totally surprised by the revelation, since during Beckett's speech accepting the Nobel Prize for Literature he mentioned "Godot is God" 87 times.