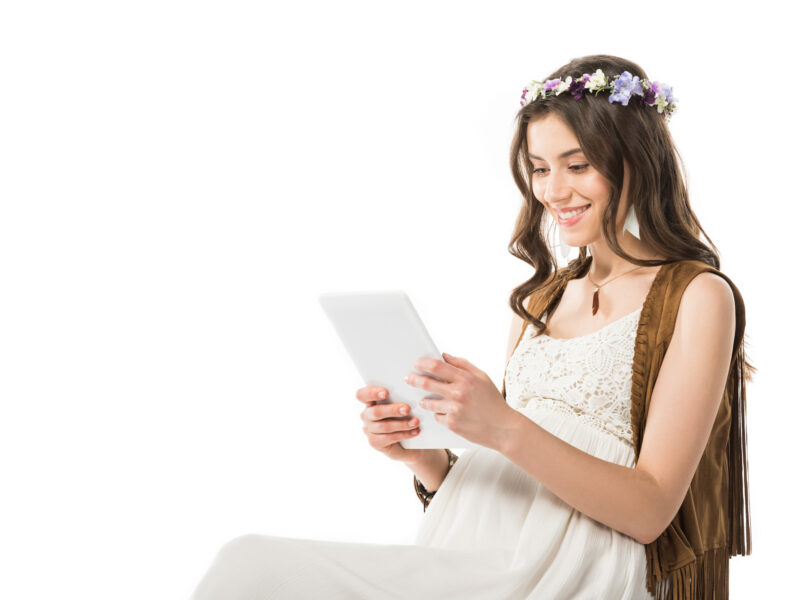 We've literally all been there. You get a new message from someone you haven't talked to in a while. You open it. And only then do you realize that it's that girl from your old high school asking you to join the "cool new cult" she's a part of. Here are 5 ways to tell if this is currently happening to you!

1. THEY'VE SUDDENLY CHANGED THEIR NAME TO 'SUNSET DEW FLOWER'
Their name on all their socials has been changed to, the very clunky sounding, 'Sunset Dew Flower.' Now anytime anybody references them it has to be in their full name or else they will mutter curses at you from behind their keyboard. A pretty bad sign if you ask me!
2. THEY WERE "SKEPTICAL TOO" WHEN SOMEONE FIRST APPROACHED THEM
The message starts with the almost obligatory "I was skeptical too when someone first told me about the idea." This is a huge red flag. Because the next sentence is probably something along the lines of, "But then I was told about all the barn-group-sex and I couldn't say no!"
3. THEY'RE CONSTANTLY REFERENCING SOME GUY NAMED CALLUM
"Oh Callum's the best," they say. "He's like a God. In fact, I really do believe he is the one true God even though he's only 23 years old and refuses to remove his home made crown of thorns." The only person who should be wearing a crown of thorns is a half naked man on a Paris runway at fashion week, or maybe Drake.
4. THEY USE WAY TOO MANY EMOJIS
It seems like they've only just discovered emojis. And what's more is they're using emojis you've never even heard of; like the your-family-doesn't-love-you-anymore emoji or the devil-is-inside-of-you emoji or the we're-your-forever-family-now-isn't-that-swell emoji. Super creepy my dear readers and another red flag-amundo!
5. THEY CALL THE FILM "MIDSOMMAR" AN INSPIRATION
They seem to be into the 2019 movie "Midsommar" in a big way. They keep asking if they can borrow anything you have that's white because their clothes always seem to be covered in blood. What's worse is, they won't stop sending you a bunch of Google Calendar invites to human sacrifices. Sage your laptop and unsubscribe now!