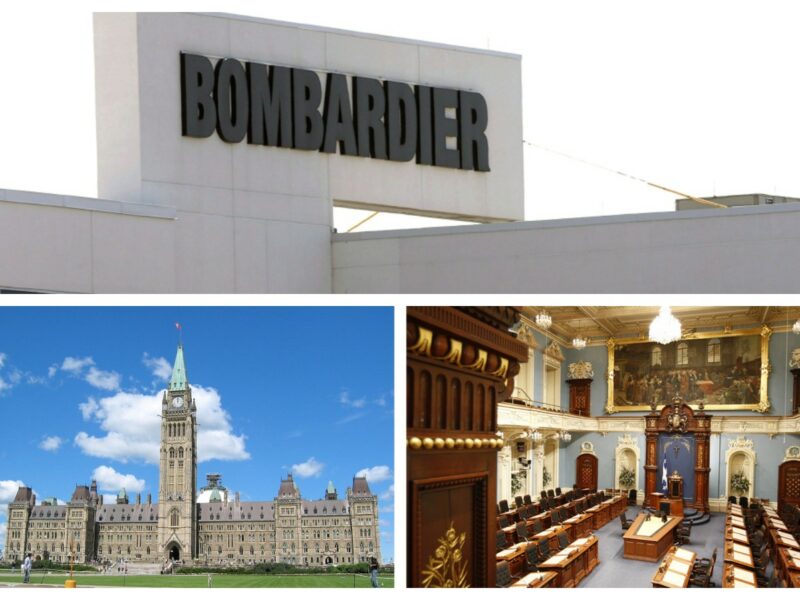 MONTREAL – Bombardier Inc announced today that it will be selling a portion of its MPs, MNAs, and local politicians to help cover its $9.3 billion debt.
"We have a large amount of infrastructure and stock in our political division," said Bombardier Alain M. Bellemare. "It has been very profitable for us, but our endeavours of failing without consequences and increased competition in the subsidy industry has caught up with us."
At least 50 elected officials have been acquired by French train maker Alstom where they will use Bombardier's technology to develop cutting edge executive bonuses.
Bellemare walked through a large hangar showcasing various federal, provincial, and municipal officials featuring impressive capabilities like convincing everyone Bombardier is Quebec's only employer.
"The P Series can reach financial support speeds of up to $5,000 per minute," said Bellemare about an MNA scribbling out cheques to Bombardier. "But Boeing's model, the Congressman, can do it three times faster. We just can't compete with that kind of corporate welfare, even in La Belle Province."
Bellemare bitterly explained his US competitor designed aviation technology that kills its passengers like the Boeing 737 Max, yet the American giant continues to out-subsidize its Canadian competition.
"Our government funded aviation products were safe," insisted the CEO, "because they would never be delivered."