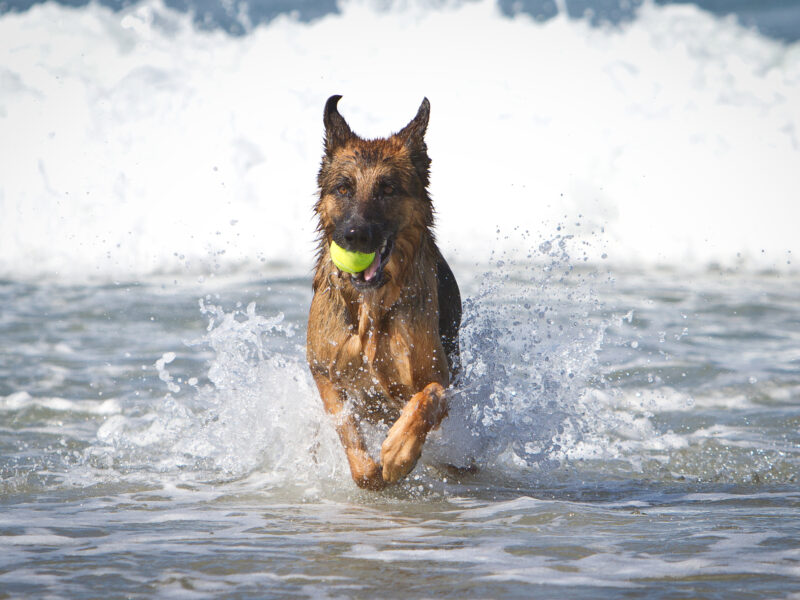 BALI – Earlier this week it was confirmed that Kevin, a lost German Shepard who first rose to Insta fame after posting a pic in his 'favourite houndstooth sweater', has recently found himself in Bali. 
Kevin, who returned home in a man-bun, embracing a nudist lifestyle, revealed that he had not wandered away from his dog mom – Kailee, who was not paying attention on her phone coordinating yet another Tinder date – but had run away after learning that he was adopted. "It was a full-on identity crisis," Kevin explained, "Kailee had always said I was 'her baby', which was confusing since we never had the same colour fur. Then I thought, what else is she keeping from me? Am I even a good boy?" 
The trouble at home was clear early on. A squirrel from the local dog park who prefers to remain anonymous said, "I knew something was off that day when I taunted Kevin and he didn't stop dead in his tracks and stare at me for several agonizing moments before finally deciding to chase me." Another local dog, Logan, recalls the day: "I took his favourite frisbee, and he didn't even try to steal it back. Kevin's always been a bit of a Beta dog, but even for him, this was pathetic."

According to Kevin, he had spiralled into a depressive state no longer able to see his purpose, and even watching an inspirational Dennis Quaid movie on this very topic only managed to make him sadder, and filled with existential dread. Elaborating on his state of mind, he said he started having disturbing thoughts such as, "What if there are more than just two colours?", "Why am I always trying to make fetch happen?", and "I've aged seven years since November, why is time so fleeting?"
His quest for answers began by searching for his birth mother in Bali, but, unable to sniff her out, he resigned to sit in the sun silently meditating.
Some attribute Kevin's positive personality changes to a spiritual enlightenment he had after accidentally micro-dosing a Mars bar mistaking it for another puppy's poop, where he vomited for hours, and considered changing his name to 'Bongo'.