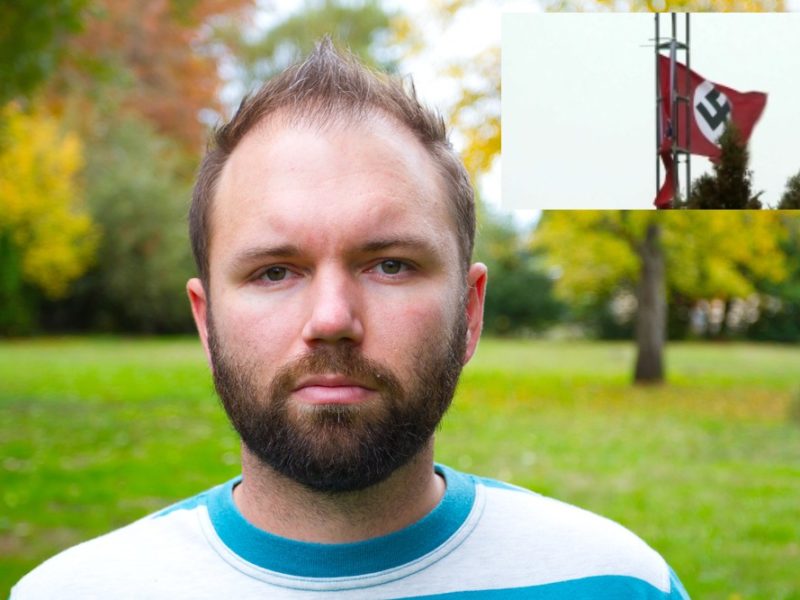 KELLIHER, SK – A local man has demanded that someone should tear down and burn his neighbour's Winnipeg Blue Bombers flag while ignoring his other neighbour's flagrant display of hate and racism.
"My family fought against these forces," said Stefan Carmichael not referring to his grandfather who was wounded in the Battle of Ortona fighting with the Canadian army. "It's an insult to everyone who lives here and is making people feel scared."
When asked about the consequences of tolerating a giant swastika in his neighbourhood, Carmichael said he doesn't agree with his nazi neighbour, but its removal and subsequent burning went too far.
"Openly promoting hate and antisemitism is one thing, but burning another man's non-Bomber flag? That's uncalled for," said Carmichael adding that he wanted a thorough RCMP investigation.
"Go Riders!" he shouted, unprompted.
Both the blue and white flag representing a CFL team, and the one most commonly associated with genocide and the purity of the Aryan race, has been described as "controversial" by local media.