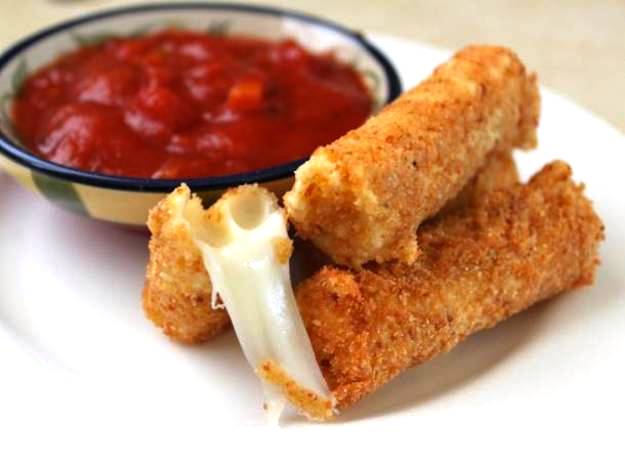 CALGARY – A manhunt is underway after the disappearance of Linda Brown, 46, who was last seen boarding a one-way flight to Flavour Town after indulging in a plate of wonderfully ooey gooey mozzarella sticks.
"We all tried to warn her, even the server at Moxie's," explained Brown's niece Danielle Ogmundson, 26, "but she was two chardonnays deep and insisted that with Guy Fieri as her witness she was going to goddamn Flavour Town"
"The Delicious District Police Department has been cooperative, but finding a person strung out on string-cheese is no easy task" said Detective Wachowski of the Edmonton Police Service. "They've searched Candy Mountain, the Valley of Milk and Honey, and even sent a K-9 unit into the Ranch Dip Ranch. But so far their search has been fruitless."
"Linda, if you're out there, please come home!" implored a distraught Ogmundson. "Your cats miss you, and the pottery guild had to cancel their AGM since since you weren't there to chair the meeting. Deliciously decadent mozzarella sticks aren't worth all this heartache!"
EPS is asking anyone with information related to Linda Brown to please call the Mouthwatering Manhunt hotline at 1-888-Yum-Yumm.