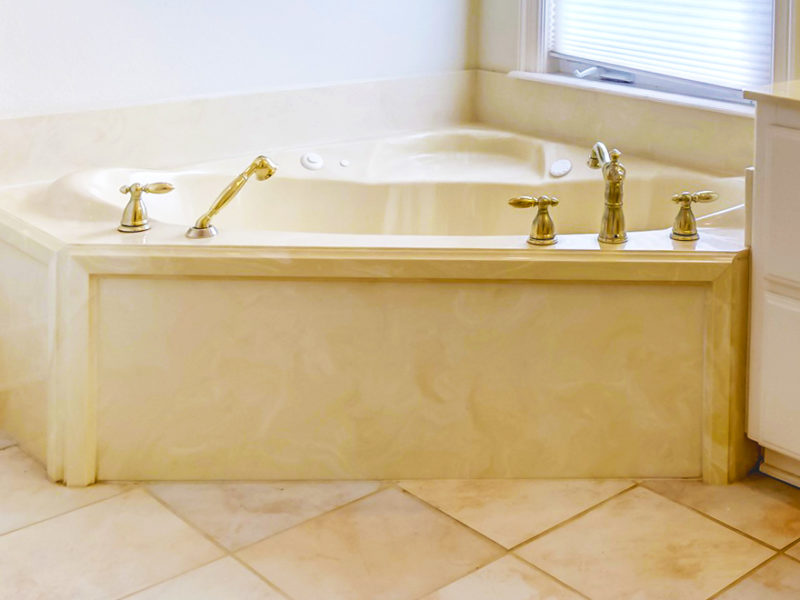 Oakville, ON – After taking a group of friends and relatives on a tour of his recently renovated house, Tom H. Fulton, 56, was pleased to observe several "oohs" and "aahs" at the reveal of the large jacuzzi-style bathtub in his ensuite bathroom.
"I end the tour there on purpose, as kind of a grand finale," Tom said once everyone had returned to the sitting room for some coffee or tea. "Most people are pretty impressed by the stainless steel fridge that dispenses both water and ice, not to mention the patio with the patio furniture, but when we get to that larger than average bathtub, I sometimes hear audible gasps."
The bathtub, which is a Maax Velvet 5-foot Acrylic Cocoon Corner Whirlpool, looks like, "it could fit two people in there," as Mr. Fulton's neighbour, Debra, naughtily suggested. "This is like a fancy hotel bathtub," remarked Tom's niece, Clara, after a long, drawn out whistle.
"How big is it?" asked Betty, who was visiting from out of town. "416 Litres!" Tom responded enthusiastically, which drew further expressions of astonishment and comparisons to the volume of the visitor's bathtubs at their homes.
Tom's least favourite neighbour, Hank, briefly derailed the bathtub discussion when he asked if the jets worked, and Tom was forced to admit that he didn't yet know how the jets worked. However, Tom reassured his guests one night in the future he was going to sit down with the instructions and figure it out. Hank followed up this discussion with a comment about how that ring around the tub is going to be hard to clean, but only to disguise how impressed he actually was.
Tom ended the tour by inviting the guests to stay over whenever they want, implying that they too would be able to use the bathtub during the course of their stay.
At press time, Tom had used the big bathtub one time, on the day it was installed, for exactly two minutes.