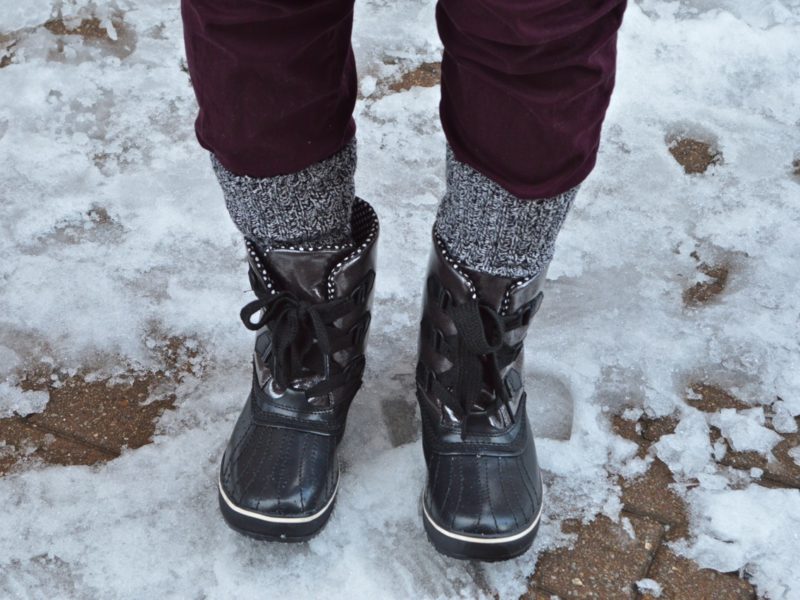 TORONTO – Boot manufacturers throughout Canada have finally given up and announced that all boots bought for winter 2019 will either make your feet uncomfortably hot or a little wet.
"Have you ever tried to construct a well made boot? It's like, really hard," said Aldo spokesperson Doug Farnes. "So instead of trying, we're finally giving the consumer what they want- honesty."
"But I can promise that if our new winter tundra boot does not keep your feet either burning hot, or pretty moist, then you can return it anytime," he added.
In addition to hot or wet, the association of boot makers is also promising that their new products will cause horrific blisters, slowly pull your sock off and pack so much snow into the divets of the heel that you will create an immediate puddle once you step inside.
"I for one am relieved to know what I'm getting," claimed boot wearer Jessica Stanton. "Now when I buy my boots, I know my feet are either going to feel wet from the outside elements or wet from how sweaty they get indoors. And the only broken promises I will receive are from my father, like how nature intended it!"
Some boot manufacturers like Sorel, have said it is possible to make a boot that functions in winter without actively burning your feet or soaking them in dirty street water. However, those boots were proven to be horrifically heinous, so why even bother.
"I'm actually looking forward to winter now", continued Stanton, "My feet already were in pain due to the heels I am socially expected to wear, so why not this?"
At press time, boot manufacturers everywhere were advising that if you really believe your feet will be dry and comfortable this season they will be, because like Santa, boots that actually function are just something you need to believe in and then they will be real.