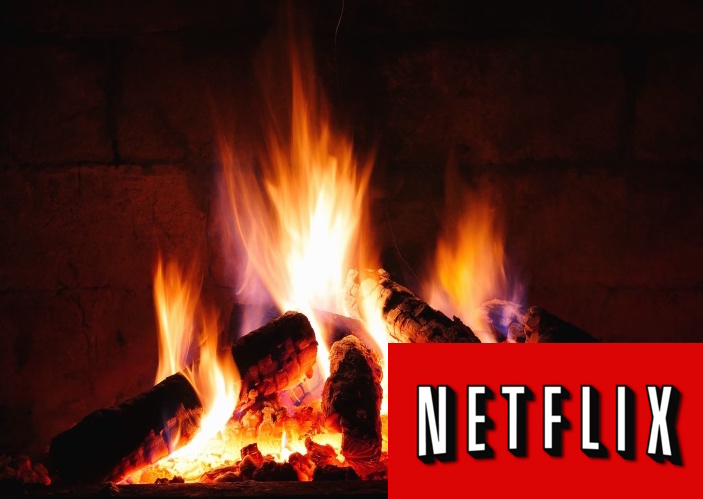 LOS ANGELES – Following successful, gritty re-imaginings of childhood staples such Riverdale and Sabrina the Teenage Witch, streaming giant Netflix has announced a reboot of the fireplace channel set to feature more complex and mature themes.
"An hour long video of a crackling fireplace is a classic, no doubt," said development executive Anna Walsh. "But our viewing data indicates that the average Netflix viewer is hungry for more intense drama, violence, and of course, plenty of sex."
The pilot will feature Willem Dafoe as a broken, twisted log who was forced to watch while all his branches were cut off. Now a fuel fuelled by hate, he must work together with a team of mercenary kindling to burn in a hateful conflagration that threatens to burst from the confines of a common fireplace, and burn down the White House itself.
"We spared no expense on special effects," said director Michael Bay, who reportedly couldn't resist the opportunity to "finally do fire right." Bay engaged the services of special effects powerhouse WETA to produce an astonishingly lifelike CGI hand to place new logs on the fire, then sassily flip a middle finger toward the camera.
"I also brought on my longtime collaborator Megan Fox as a femme fatale character whose dark secrets could endanger the entire hearth," added Bay. "She plays a handful of sawdust that flares up so hot you'll be taking a cold shower."
Sneak previews of the new season were met with rave reviews by critics. "The mid-season twist where a sexually active bed of coals turned out to be brother and sister blew my hair back," said New York Times critic Louise Danforth. "And the Russians tampering to replace oak logs with pine? Sure, the show is about a fireplace. But it's also about America."
Details of the season finale have been carefully guarded, but Netflix assures its users there will be plenty of explosions, blood, and betrayal. "There's a stick that's not quite dry that we don't put on the fire until the very last episode," said Walsh. "And let me tell you, it does not burn easy."
For future seasons, expect to see the Fireplace Universe expanded with the introduction of fan-favourite characters such as The Poker, a bellows whose loyalties are unclear, and flashbacks which detail the origins of the chimney.
At press time, Netflix also announced a raunchy, irreverent version of the Rotisserie Chicken Channel, charring The Rock and Dax Sheppard.