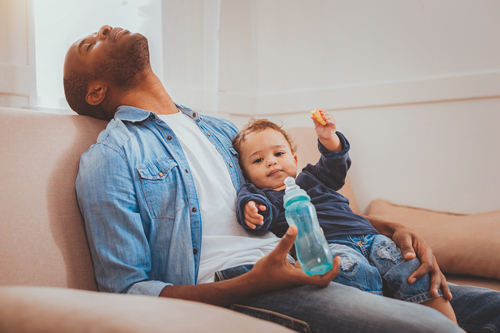 KAMLOOPS, BC – Upon catching sight of his sleepless, bloodshot eyes in the mirror, new father Daniel Lutsky took a wistful, early-dawn moment to remember his days of being disheveled and sleep-deprived as a drug-addled raver.
"Dude, I would stay up for three days at a time, just chasing that dirty drop," shared Lutsky as he trudged down the hall to soothe his weeping offspring. "I once gloved a light show so hard at Steve Aoki I saw trails for the next month."
"Daniel refuses to throw away his huge rave pants or collection of beaded bracelets and soothers," explained his exasperated partner Alice Turner. "At least the baby likes to play with that colourful kandi crap."
Wearing barf-stained, regular-sized sweatpants Lutsky sat down to read an interactive, touch and feel book entitled If I were a bunny: "This is the exact kind of fur I used to have on my rave boots! What are the fricken odds?!"
"People kept saying that parenthood would be hard, but I've been like training for this kind of extreme exhaustion my whole life," said Lutsky while changing a soiled diaper. "It's muscle memory, bro, I live for that faded PLUR blur".
At press time it was reported that the baby's first four words were "Eat, Sleep, Rave, Repeat."