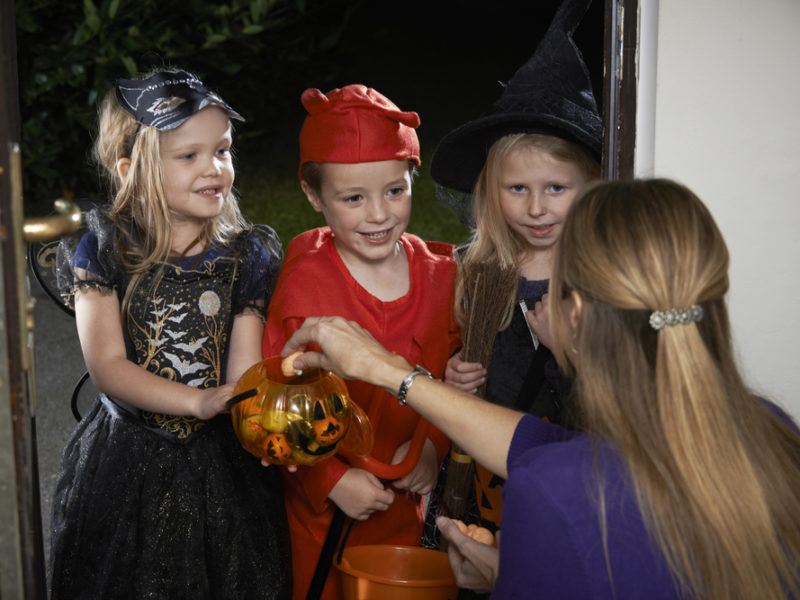 Red Deer, AB- Moira Rohan, 7 years old, learned the true meaning of Halloween, that if an adult offers you candy or other sweet treats you should eagerly accept, especially if they are wearing a mask.
"I used to think that halloween was all about pretending to be someone else. Then I thought it was about facing your fears," stated Rohan as she ate several fun size Oh Henry bars fashioned into a full sized Oh Henry bar. "But now I know that any opportunity for free candy is a good opportunity."
"I'm so glad that Moira learned what Halloween is all about and gets to enjoy a handful of my unwrapped candy corn," noted a neighbour dressed as Freddy Krueger. "Who am I? Oh you know just some guy."
Although Halloween is primarily meant to teach children the virtues of candy from strangers, child psychologists claim many other important lessons can be taught by the holiday. These include that scaring people and causing psychological distress is fun, if you ever ask for something you should couple it with a vague threat and of course that eggs are for throwing at people or houses.
"It's so nice to see everybody out and getting in the Halloween spirit" said Neighbourhood Watch president Marcia Griggs. "One person was so excited they drove their van down here to give out candy."