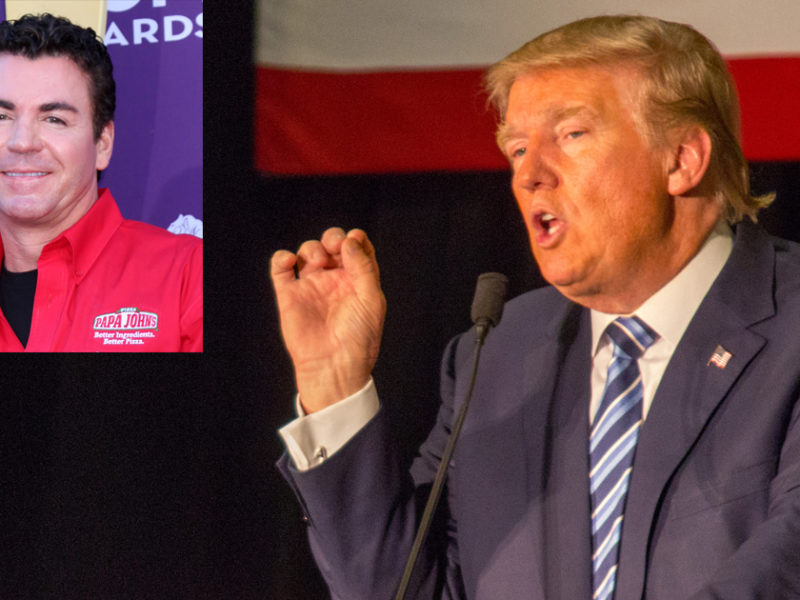 WASHINGTON, D.C.- Sources within the Trump administration are reporting that the president has asked many of his top aides how long he has to pretend that he is not going to offer recently resigned and disgraced businessman 'Papa' John Schnatter Secretary of the interior.
"He's got lots of money, he's on television, and he's white. Literally no one could be better suited for any cabinet position," top aides quoted Trump. "And I love dipping some Papa John's Garlic Knots into Papa John's Special Garlic Dipping Sauce."
Schnatter is said to be interested in working for the Trump administration because he would not be held to the same high standards he was as a pizza company spokesperson. Schnatter also believes that the national parks would be better run on a franchise model and that all government employees should be required to wear hairnets and paid $6.70 an hour.
Some moderate republicans have expressed reservations at the rumour of Schnatter being offered a position in the White House, "Schnatter got fired for saying the n-word on a conference call," stated Senator Lindsey Graham.  "Which is why I will strenuously object to the nomination before ultimately voting for it."
Schnatter was reportedly in contention to replace Secretary of Agriculture Sonny Perdue before department members realized that nothing served at Papa Johns came from nature.
At press time Trump has endorsed Mayor McCheese for Governor of South Carolina.  
Image via Flickr/Deposit Photos