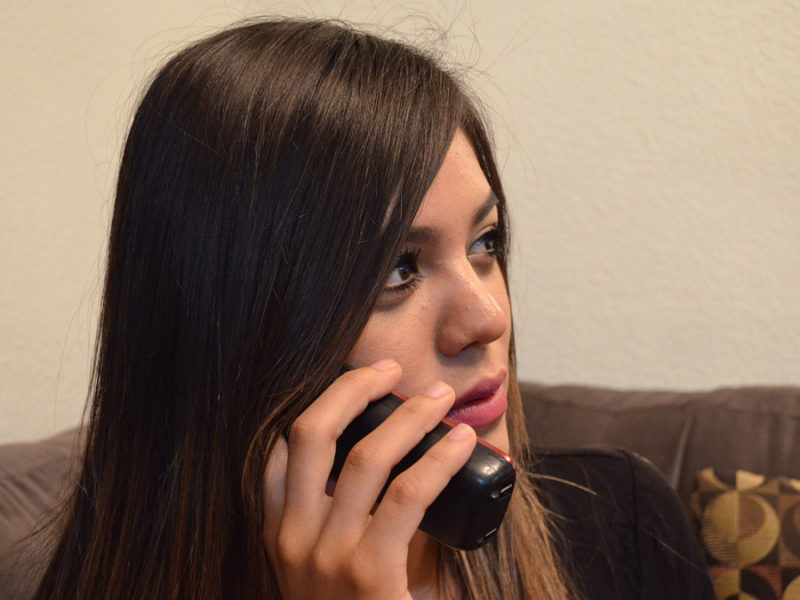 ST. ANDREWS, NB – Giving her mother exactly what she wanted, local daughter, Jesse Wilson, 32, decided to spend Mother's Day by attempting to get off the phone with her mother 45 minutes.
"My relationship with my mom is strongest when I tell her I have got to get off the phone," says Wilson, explaining that the moment she tries to end the conversation is when her mom will inevitably let her know that she probably won't be home between 8:45 pm and 9:25 pm that evening, in which case, if she has to get a hold of her, she should try her cell. "She'll then tell me what she ate that day and ask me what I've eaten. And if I haven't eaten much, she'll then list everything that I could possibly eat now."
"I'm so glad this makes her happy."
"It really let's mom know that you care", says clinical psychologist Geoff Straits. "Mothers especially respond to you calling them back and claiming that you're in the middle of something. We've found saying that you have a time restraint triggers something off inside of all moms that causes them to let you know every little thing they're doing that day and what they'll be doing for the rest of the week."
Many people think that mothers prefer massages or flowers for Mother's Day, but according to a recent survey, 75% of all mothers love calling your phone, getting your voicemail, leaving a message, calling ten minutes later, getting a hold of you, realizing you're at work, and starting the world's longest story about your father cleaning out the gutters that morning.
"It's really a load off of my to-do list", continues Wilson, "Knowing that the best gift I can give my mom is something I do with her five or six times a week is a lifesaver. To make it special for her on Mother's Day, next time I'm in the middle of a work meeting I'll answer her call and make sure she really understands what an absolute annoyance this interruption is."
At press time Wilson has decided to add an extra "I love you", by hanging up on her mother mid-sentence, and when she calls back moments later, claim it was "a bad connection, I guess."
Image via Pixabay