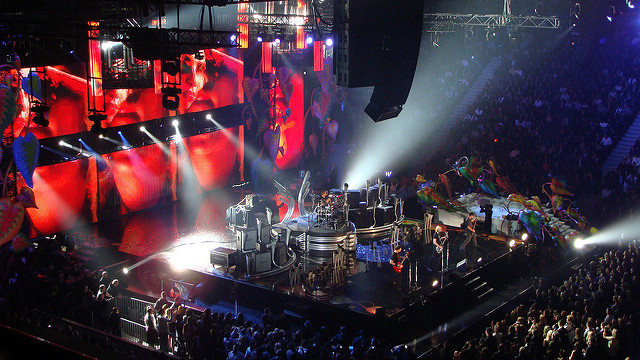 VANCOUVER — Canadian citizens have had a rude awakening this morning as the entire nation has gotten up and realized in horror that they missed the Canadian music awards ceremony the Junos again.
"Dammit!" said dental technician Ruby Doyle when reached for comment. "I can't believe I played games on my phone for two hours instead of seeing Michael Bublé host the Junos! How did this happen?"
Many Canadians reported being generally aware that the Junos were going to happen soon, but most completely failed to take note of the date, time or channel on which the event was being broadcast.
"I could have watched The Barenaked Ladies reunite to perform If I Had a Million Dollars? I love those guys!" said Ellen Martinez, a diving instructor who could have watched the band inducted into the Canadian Music Hall of Fame by Geddy Lee but didn't. "I'm absolutely kicking myself right now. I didn't think there was anything good on, so I ended up watching Bright on Netflix".
Julie Hammond, a spokesperson for the Juno Awards, isn't sure what to tell people. "If you've missed the Junos before, you need to put it in your calendar ahead of time. That's what I did after I forgot to watch them last year, and this year I didn't miss Buffy Saint-Marie's candid call to recognize the accomplishments of women in the industry. Are you proud of yourself? You could have seen Gord Downie recognized as artist of the year. Assholes."
At press time, singer Bryan Adams was fixing himself breakfast and trying to remember if he was supposed to be somewhere yesterday.