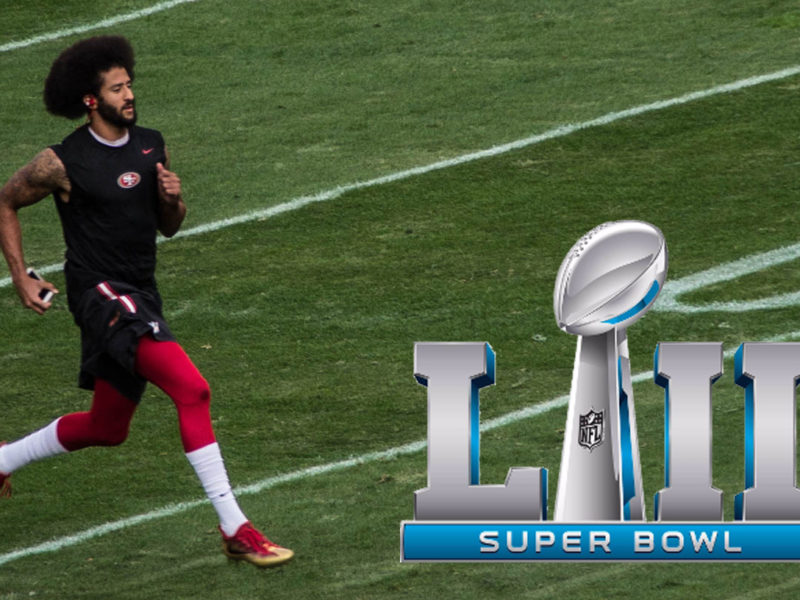 MINNEAPOLIS, MN – In a surprise last-minute transaction, the Philadelphia Eagles have signed controversial quarterback Colin Kaepernick to a one-day contract that will allow him to lead the Philadelphia Eagles in Super Bowl LII against five-time Super Bowl winner Tom Brady and the New England Patriots, a signing that occured moments before you woke up to a bleak world where none of this ever happened.
"We are pleased to announce that we have come to our senses," said the Eagles' General Manager Howie Roseman from U.S. Bank stadium, the site of Super Bowl LII, even though in your dream it was clearly your childhood home your mind turned into stadium. "Yes, we agreed with all the other teams in the NFL to blackball Colin Kaepernick because of the whole 'kneeling during the national anthem' thing, that was before we got this chance to win the Super Bowl for Philadelphia and, more importantly, defeat evil Tom Brady, evil Bill Belichick and the New England evil Patriots."
When asked if he felt okay with ceding his job to Kaepernick, former Eagles Quarterback Nick Foles said, "Oh no, I love playing football, but Colin Kaepernick is better than I am. And if I win the Superbowl, sure, it would be kind of inspirational because I am shitty and I still won the Superbowl somehow, but if Colin Kaepernick won the Superbowl, I think it would end police brutality maybe?"
Patriots coach Bill Belichick was still reeling from the surprise announcement when asked how this would affect his game plan for Super Bowl LII. "Blast it! All my evil plans have been foiled!" exclaimed Belichick. "That do-gooder Colin Kaepernick will destroy both me and Tom Brady on Sunday, and we will be forced to admit President Trump is not a competent President and should be impeached!"
President Trump was also in attendance at U.S. Bank stadium, and upon realizing that an NFL where Colin Kaepernick had a job was the new reality, his head popped off and thousands of ants erupted from his neckhole and crawled all over all the people at the stadium.
Witnesses report that that was the moment you woke up and realized that Colin Kaepernick was going to stay at home and the Patriots are still probably going to win their 6th Super Bowl on Sunday, and America would not, in fact, be saved after all.
At press time, you were gazing out the window pensively as the memories of the dream faded into nothingness.
Image via Flickr/NFL