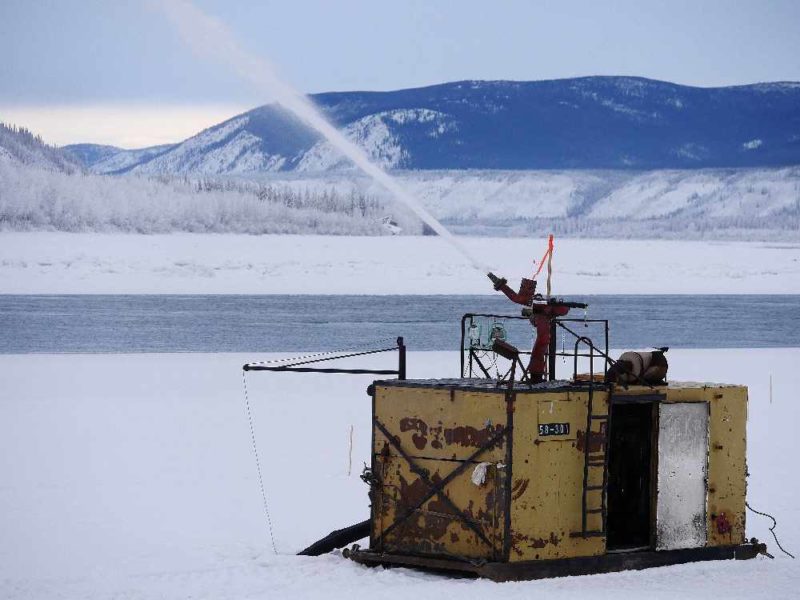 DAWSON CITY, YT – The Yukon Government is celebrating its first successful run of a brutalist-style river fountain, which attracted the curiosity of many residents and even stirred national media attention.
The week-long public art project involved spraying water into the air with a crude-looking pump, which was visible from both sides of the river.
Artist, fountain designer, and Minister Highway and Public Works Minister Richard Mostyn said that he wanted to explore the themes of water being shot up into the air before falling back to river with a high-pressure water cannon for the cost of $120,000.
"It represents man's struggle against nature and the warming climate," said Mostyn adjusting his barrett. "The continuous falling of water represented man's efforts to nudge mother nature to his doing.
…She is a fickle mistress," he added exhaling cigarette smoke.
At press time, residents of West Dawson were considering using a giant human slingshot to commute over the Yukon River.