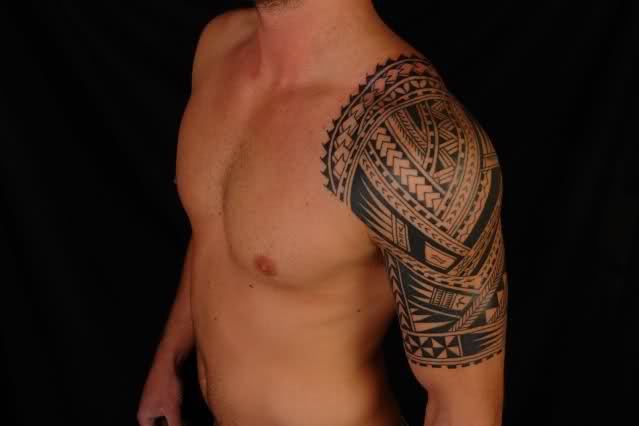 Langley, B.C. – After years of long sleeve shirts Connor Smith's 4 year old son, Jonathan, has finally inquired about the origin and motivation of his father's full sleeve tribal tattoo.
The incident started when Jonathan asked "What are the squiggles on your arm?" After failing to distract Johnathon with various dairy products, Connor was forced to respond to the persistent line of questioning.
In 2003 Connor, now an adult responsible for the life of a child, decided to be tattooed from his wrist to shoulder in a pattern that he asked the tattoo artist to make "like Dave Navarro's but even bigger and more obvious."
"I made a lot of mistakes back in 2003: frosted tips, nu metal band, chin strap, wallet chain, camo cargo shorts and believing Luanne when she said she was on the pill." said Connor "I was also super jacked at the time but now I'm skinny and the tattoo looks all messed up' like a smiley face on a balloon that has slowly deflated over time."
"I don't know why Connor hasn't told his kid the truth" reported friend and unsolicited parenting advisor Rob 'Big Dawg' Schmidt "that he's a sick dude with some sick ink. But it's been downhill ever since he ignored my advice and got the kid vaccinated."
"I guess there is a time in every father's life were he has to sit down and have 'the talk' about terrible tattoos. I remember when my dad sat me down and explained the naked viking lady riding a unicorn on his arm." Said Connor "I'm going to tell him that I drew on myself when I was a little boy and it never came off. That way I'll scare him from drawing on himself and he won't learn what an idiot his father is."
At press time Jonathan's mother Luanne has an appointment to have her lower back tattoo of two dolphins making love removed.