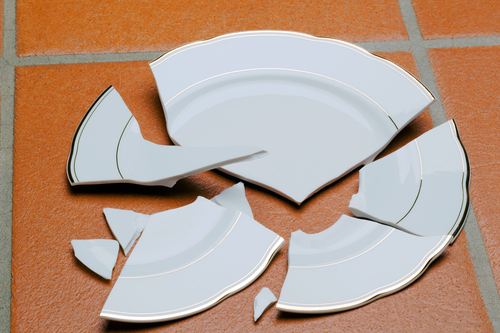 MISSISSAUGA, ON – In response to the accidental dropping and breaking of a plate by a server at a Mississauga Kelsey's earlier today, the nation's dads have publicly issued a collective "OPA!" to make light of the accident, and "just have some fun about it".
The celebratory Greek exclamation – traditionally reserved for the festive custom of breaking plates intentionally – was issued in a public statement at the stately the Home Depot on Mavis Road, informally known as the Hall of Dads.
"Ladies and gentlemen, thank you for being here today," said spokesdad Emily's Dad, speaking from a newly-constructed deck built for the occasion, and flanked by several of the community's most influential dads. "I'm deeply humbled-"
"Hi Deeply Humbled, I'm Dad," interjected prominent dads Kevin's Dad and Sam's Stepdad, in unison, to the delight and laughter of the assembled dad delegation.
"As you may know, earlier today a plate was dropped on the floor at that one Kelsey's, and the thing busted into a million pieces," Emily's Dad continued after everybody had settled down again. "An emergency Dad Caucus was assembled in the garage in response. We would now like to issue the following statement,"
Clearing his throat and reading from a piece of paper that only contained the word "OPA", the representative of over 8.6 million fathers loudly declared "OPA!" before laughing and looking around the room. "EYY, OPA!" responded the other dads in attendance, throwing their hands up and doing what they perceived to be a Greek dance with their arms.
Emily's Dad's daughter, Emily, was in attendance at the announcement, but declined to issue a statement beyond "Ugh, dad."
Laura Moreno, the server responsible for breaking the plate, has called a press conference for tomorrow morning where she is expected to issue a formal, if forced, "Ha ha, yep, you got me."