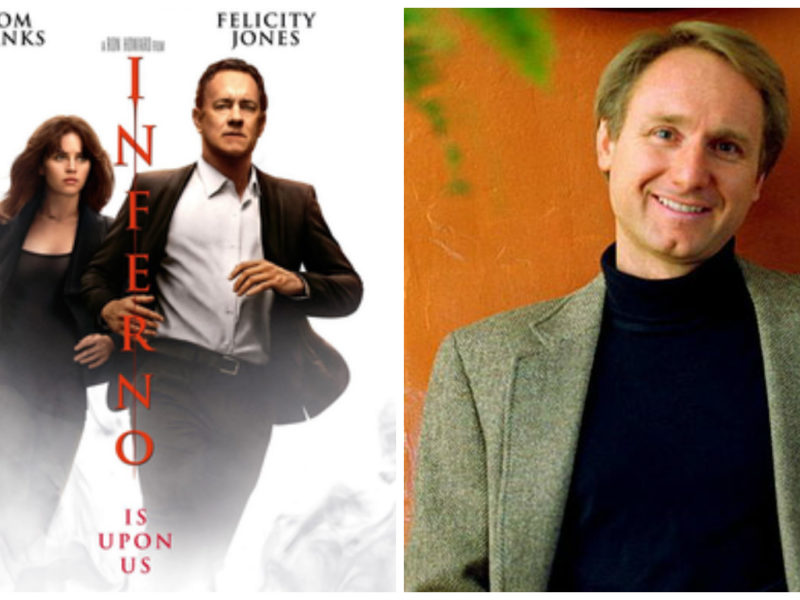 LOS ANGELES, CA — The Dan Browns of Dan Brown's Dan Brown Fan Club released an official statement on their website, Saturday, expressing their excitement for Inferno, the new film in the Da Vinci Code series.
"I just can't wait for the American premier of Inferno this October 28th!!!" wrote club president and author of the original books, Dan Brown. "Sadly Tom Hanks, Felicity Jones and Ron Howard won't be able to make the premier, but probably the most talented key grip in the world (yes, the Paul Frasson!) is going to join me in the front row. It's going to be wild!"
With a budget half the size of the original Da Vinci Code movie and initial reviews comparing Inferno to a meal of wet dust, the third film in the series is not expected to be the same sort of box office success as the first two. The leaked results of a poll paid for by Imagine Entertainment shows potential theatre goers are more interested in seeing the new Troll movie. Still, at least one Dan Brown is looking forward to the film.
"Did you hear about that crazy part in Inferno where Tom Hanks is running down this long corridor at the Vatican and then he punches this guy in the face and he's like, 'They don't teach you that in grad school.'" explained Brown to a family member in an episode of Dan Brown's Dan Brown Podcast. "I nearly lost it!"
Hanks reprises the role of Harvard Professor Robert Langdon in the new film, as Langdon searches for some sort of doomsday device that may or may not have something to with Dante's famous poem of the same name. Known plot points are scarce since few movie critics have actually bothered to watch the movie and fewer still have been able to decipher the plot of the original book from Brown's clumsy prose.
Conflicting with the official hype of the fan club website, it's rumoured that there has been some discord among member Dan Browns concerning the numerous blog posts in the build up to Inferno. An anonymous source close to Brown suggested to the Guardian's arts reporter that Brown's website is losing subscribers fast.
Said the source: "If the next Da Vinci Code movie doesn't step it up, the franchise is going to lose their last fan. There are some things even Dan Brown won't get behind."