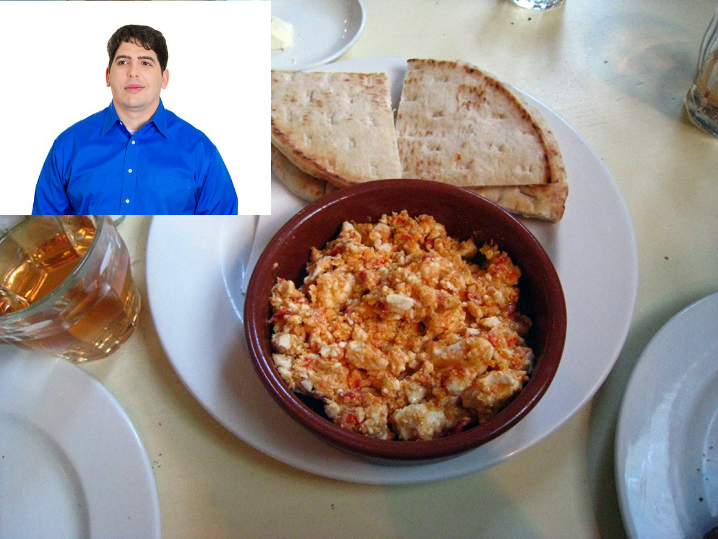 THUNDER BAY, ON — That insufferable whiner Craig had yet another complaint for party hosts Tim and Samantha, Saturday night, when Craig tried their beloved spicy feta dip.
"OoOoooOoo…" reportedly sobbed Craig as he rubbed his lips. "Do you have any milk?"
This incident wasn't the first time Craig had emasculated himself in front of friends. Last Thursday, acquaintances claim Craig was reduced to tears after trying the "mild" wings from Moxie's Bar and Grill. Though ex-girlfriend Tamatha denies it, Craig's reaction to the wings is rumored to be the cause of their relationship's demise. Her supposed love affair with well known spice lover Jim has only added to the speculation.
"In a strange way I feel bad for Craig." party-host Samantha told members of the press. "Life without Thai curries, salsa piquante or lamb korma isn't life at all."
At Saturday's party the strength of Tim and Samantha's dip wasn't the only issue to bring ire against Craig. Witnesses say he also protested the bright lighting, smokers on the patio and music volume, citing his light sensitivity, allergies and poor hearing. Surprising even his friends, Craig at one point complained about the excessive number of plants in the sun room.
To date, Craig has refused to speak to the press about his pitiful Scoville sensitivity. When reached for comment, all Craig had to say was, "Why are you calling me so late?"