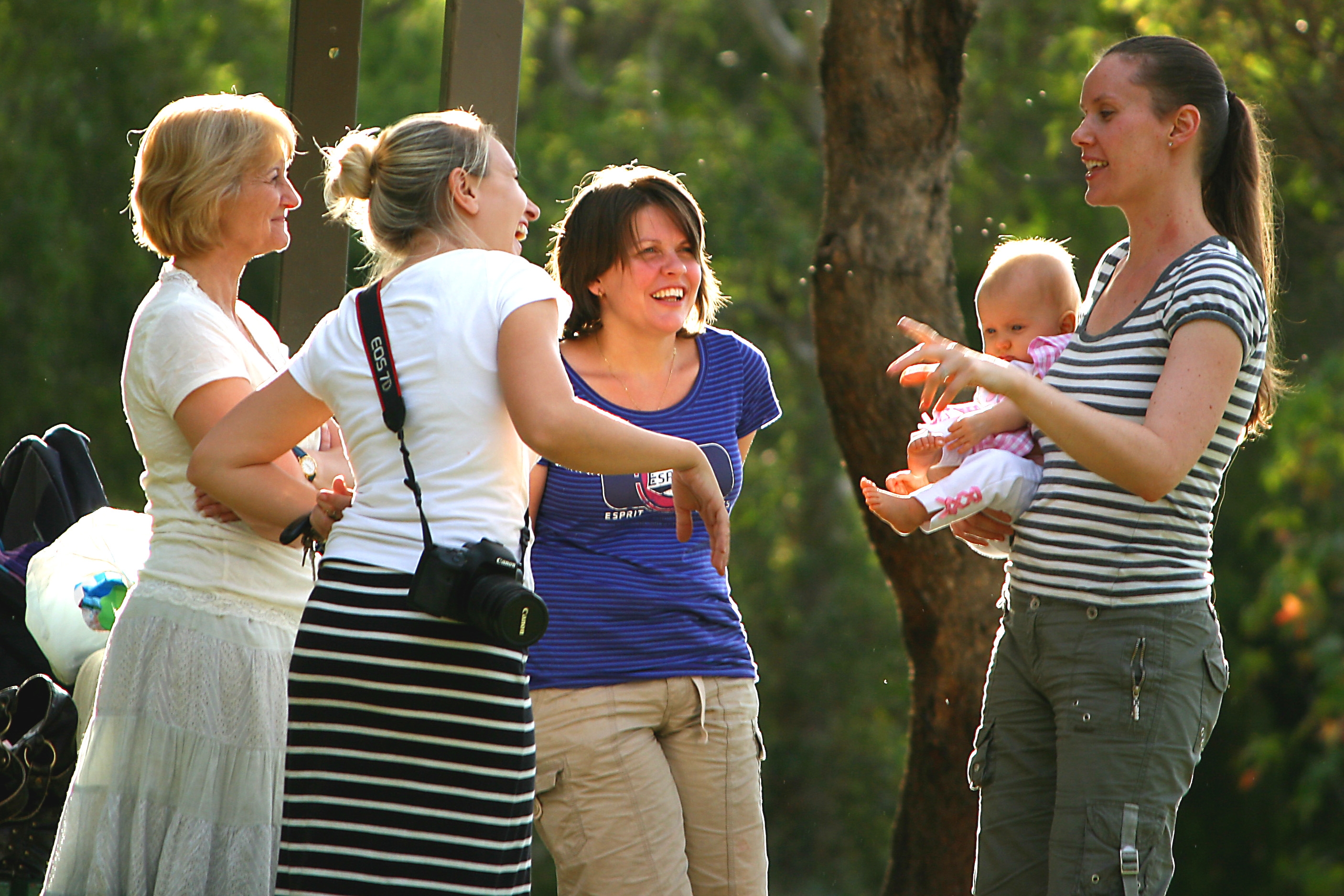 PARTS UNKNOWN – Mothers worldwide have covertly gathered together for their annual tradition of secretly mocking the gifts they received for Mother's Day.
The ceremony begins with the lighting of a giant bonfire built of hundreds of store-assembled flower bouquets and greeting cards. Each mother then reveals their Chosen Item of Scorn for the coming year.
"I have to wear this goddamn thing like an idiot," laughed Cheryl Lafontaine, holding up an XL sweatshirt featuring a polar bear holding a 'MOM' sign. "I'm a criminal defense lawyer. I'm going to be eaten alive in this thing. I expected better from my second favourite son."
Lafontaine added that she would do her best only to wear the shirt to events like her children's "garbage violin concertos."
Several mothers took their children's culinary skills to task: "I honestly just want to sleep in past nine on a Sunday," began Tracee Ross. "But no I have to wake up and be like 'mmm, did you make these boxed pancakes all by yourself? Oh boy, I hope you undercooked them again because mommy loves soggy batter.' It's like, just wait til the pancakes are brown, dumbo."
As the ceremonial wine was passed around, excitement gathered for the crowning of Worst Present. Nominees for the prestigious award included a crudely made, airplane-shaped paperweight from a school project; a card containing $14 in cash; and a jar of grey liquid with a red paper heart taped to the front.
Ultimately taking the top prize, however, was mother Nancy Carruthers, whose three year old had given her a single slipper.
"He gave it to me like he was all cute, like 'just one widdle swipper for mommy'," explained Carruthers. "First of all, come on. That 'cute' thing only works for the first two years, tops. But what I really want to know is, where'd he get just one slipper? It looks like an old man's slipper. Did he steal it from someone? God, this kid is going to be such a weirdo."
The festival ended with its customary send-off, a "secret child" gift exchange where the mothers draw names and give each other stuff they can actually use.