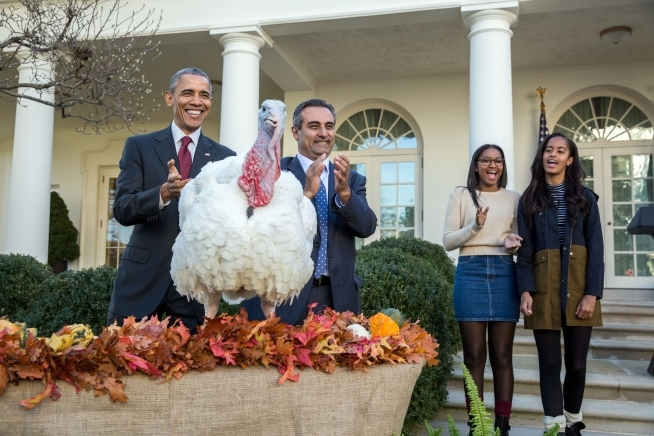 WASHINGTON, DC — The turkey who was recently pardoned by US President Barack Obama yesterday was apprehended last night after a vicious crime spree that left one dead.
The 40 pound turkey known as 'Abe' was caught by authorities after a holdup of a Washington-area feed store where the owner was found brutally pecked to death.
"We linked the feathers back to the assailant," explained Metropolitan Police Department Detective Joel Fasco. "The only life he knew was behind cages. You just can't pardon a turkey thinking that he'll fit in with the rest of society. It's really a sad life."
This incident of recidivism does not bode well for Obama's policy on turkey farm reforms. Congressional Republicans were quick to criticize the President's 'soft-on-poultry' agenda.
"This is a complete lack of judgement shown by the President," said Republican Senator Tom Coburn of Oklahoma. "I may be uncomfortable with the idea, but [the death penalty] serves as an effective deterrent for violent turkey behaviour and promotes delicious family meals."
With no appeals left, Abe is now set to be put to death, stuffed and placed in an oven at 325 F for 4.5-5 hours this weekend.