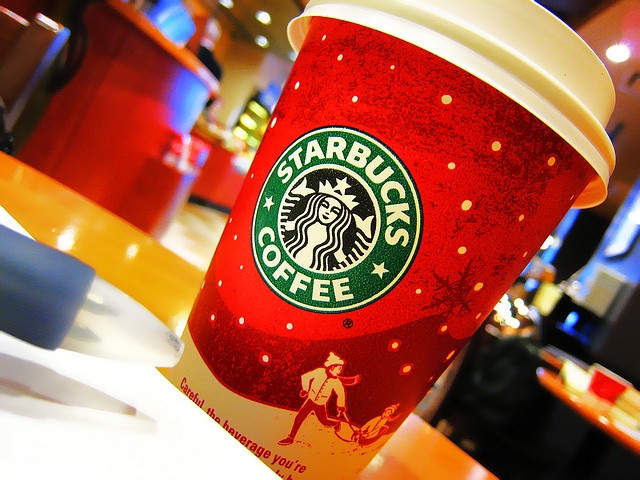 CLARINGTON, ON — Starbucks locations from across Canada are marking November 11th by festively reminding customers that the Holidays are only a mere seven weeks away.
"We are honouring our vets this week by reminding them to get into the Holiday cheer for the next two months," said a chipper barista while making a skinny tall peppermint mocha, "This is just something we couldn't wait until November 12th!"
"Oh, and the cups are red like the poppies; what a great, festive coincidence!" added the barista who was now making a double ristretto, venti, half-soy, nonfat, decaf, organic, Gingerbread Frappuccino, extra hot with foam, whipped cream, upside down double blended, one Sweet'N Low, and one nutrasweet, and ice.
The international coffee conglomerate was sure that the incessant playing of Peggy Lee's 'Winter Wonderland' in their coffee shops would bring back many fond memories for veterans who sacrificed their own Christmases while serving overseas.
"The 11th is a very sacred 44 days away from the most important one," said Starbucks Canada Chief Holiday Marketing Officer Patrice Nash. "However, we must pay our respect to the new, delicious, Holiday drinks available.
"Lest we forget the Toffee Nut Latte!"