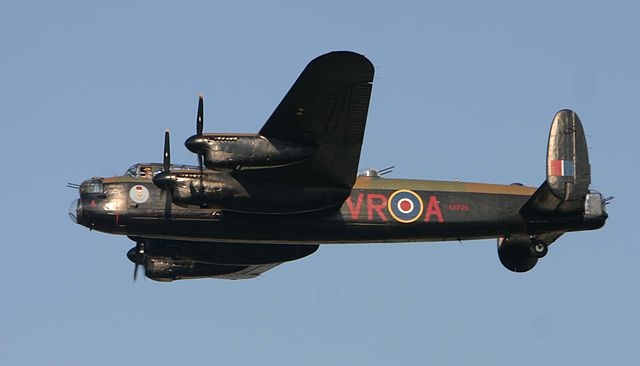 YORKSHIRE, UK — An iconic World War II bomber has brought back many old memories after it dropped a 14,000 lbs payload of incendiaries and high explosives over Germany's capital some 70 years after the war ended.
"Rather than boring air shows, we wanted to do something historical just for the hell of it," said pilot Chuck Anderson who made the seven hour night flight with six of his other crew members. "We got lost after we crossed the English Channel using the antiquated navigational equipment, but found our bearings as we passed through the Ruhr Valley."
With no air defences defending Berlin anymore, the Lancaster's flight was flak and Messerschmitt free.
"We didn't get the terrifying experience of spotlights and night fighters, but I suppose not every historical reproduction can be 100 percent accurate," said rear-gunner Fred Escaravage. "Though I gave a few warning shots at some passing airliners."
With bomb bay doors open over what was presumed to be a factory, the bombardier released the payload landing approximately 400 yards away from the intended target.
"Don't worry," reassured Anderson to his bombardier. "There's always next year."