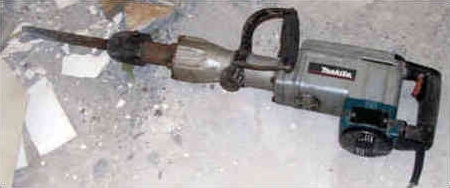 MONTREAL — After taking a jackhammer to a community mailbox structure in protest of Canada Post's lack of consultation with the city, Montreal mayor Denis Coderre is launching a new campaign in which he promises to "jackhammer" away all of the city's problems.
Coderre gave a speech on Friday about his new strategy. "I'm going to jackhammer in more jobs, jackhammer out corruption and jackhammer the homeless off the streets," said Coderre while miming a jackhammer. "And the Expos? You better believe I'm going to jackhammer them right back to Montreal."
When asked about his response to the current anti-austerity protests in the city, Coderre replied, "nothing that a bit of jackhammering can't solve."
On the topic of the city's plans for new infrastructure, Coderre said that his jackhammer strategy will ensure that new infrastructure resembles the majority of Montreal's existing infrastructure.