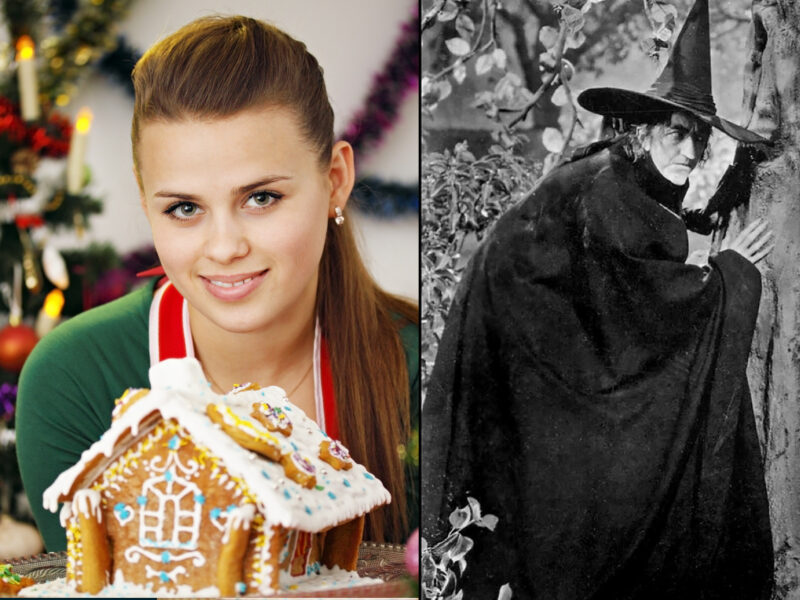 RED DEER, AB – Daniella Keller, a 29 year-old librarian, built a gingerbread house over the weekend, prompting many to ask the question: is this woman a witch?
"She seemed so normal, why would she do that?" asked Tanya Burgess, a co-worker of Keller's, as she poured too much booze in the break room's eggnog bowl. "I mean, kids come into this library all the time. Do I have to keep an eye out now to make sure my co-worker isn't gonna go and eat one of them?"
Keller's own family has become hesitant to continue a relationship with her. Keller's brother Lawrence spoke out, saying, "I knew there was something up when we were kids. She showed me a paper and told me if I write down what I want for Christmas, Santa's going to bring it. She then proceeded to do just that and on December 25th, an American Girl Doll appeared under the tree like she wrote. And that's proof that women who can write are witches."
Burgess continued, explaining her suspicions on Keller, stating, "We went to her house for a barbecue last year and she has a chimney. Like hello! That's for cooking children. We also saw she has a cat… and a broom. And every time she orders coffee at Tim Hortons, she gets a 'double double'. You know, like 'toil and trouble'? I think I've said enough."
Frequent library patron Kendra Calderon and head of the Christian Mothers Against Satan organization said she was familiar with Keller's witch antics, explaining, "That witch has an agenda. You know what she was for Halloween last year? A clown. That's basically a witch! And this somehow also relates to forcing CRT on my kids, I just haven't figured out how yet."
Calderon continued, stating how last month, Keller tried to cast a spell on her family, "I was filming a dance TikTok with my oldest, Keighleigh in the children's section, and that Ms. Keller came over and did 'shhhh' at us, and put her finger over her lips. Shortly after, my husband left me. These incantations are POWERFUL!"
When asked about where she even procured the materials for her tasty child trap, Keller pointed to a seller of wares that included mystical ingredients like putties, poisonous adhesives, and magical healing beads. This eerie occult boutique goes by the name of "Michael's."
At press time, Keller was seen in a basement, prompting the question, is this woman the scary, evil furnace from Home Alone?