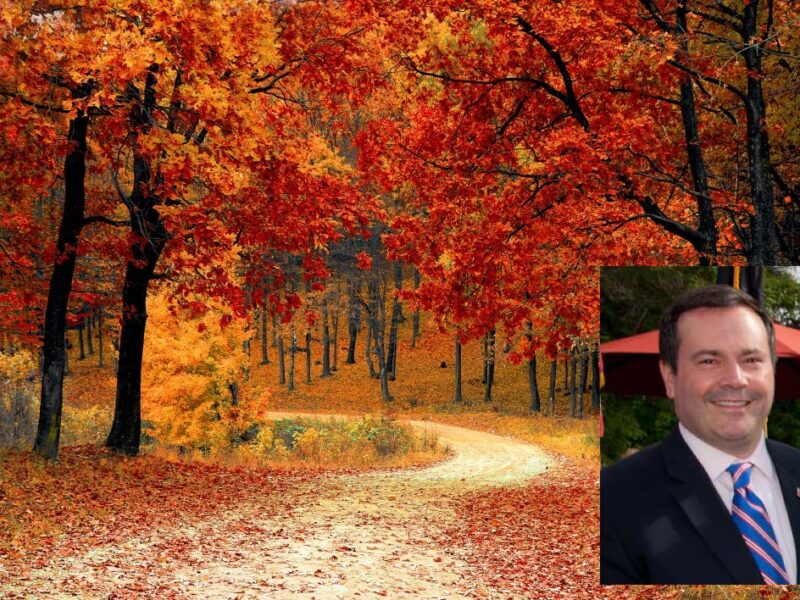 EDMONTON – As Alberta reels from a 4th of COVID wave brought on by relaxed restrictions during the province's promised "Best Summer Ever", premier Jason Kenney assured frightened citizens that he is still personally on track to have his "Best Fall Ever".
"To all Albertans who have expressed concern, I want to reassure them that my Fall is on track to be incredible," insisted the embattled premier in answer to a press question about spiking COVID deaths. "I've busted out my favourite sweaters, the family and I are heading out to Jasper to see the leaves turn, and best of all… pumpkin spice latte season is back!"
With Alberta ICU's clogged to the point of instituting triage protocols, a direct result of the provincial government's decision to declare the province "re-opened" for the summer, Kenney insisted that he is on track to remain wholly unaffected.
While Kenney's remarks to reporters largely focused less on COVID response and more on his fondness for fresh apple cider, he did address Albertan's anxieties directly.
"I know there is a lot of fear in the air these days – I feel it too," implored Kenney, "but just because scary movie season is upon us, there's no need to 'be a hero'. Try to stick to to less-scary flicks, like Ghostbusters or even Little Shop Of Horrors."
Kenney added, "Best Fall ever!"
Following Kenney's oddly jubilant press conference, several Albertans responded. "My dad caught COVID at this summer's Stampede and is being shipped to a spare ICU bed in Ontario," explained John Merton of Airdrie, "but I'm glad Premier Kenney is so excited to put up his Halloween decorations."
Dr. Catherine Smert, fresh from a triple shift at Calgary's Rockyview General ICU, added, "He's still gonna get fucking re-elected, isn't he?"
At press time premier Kenney paused his detailed description of the Thanksgiving chestnut stuffing he can't wait to make to remind reporters that "the average age of death from COVID in Alberta is 83, and I'll remind the house that the average life expectancy in the province is 82."