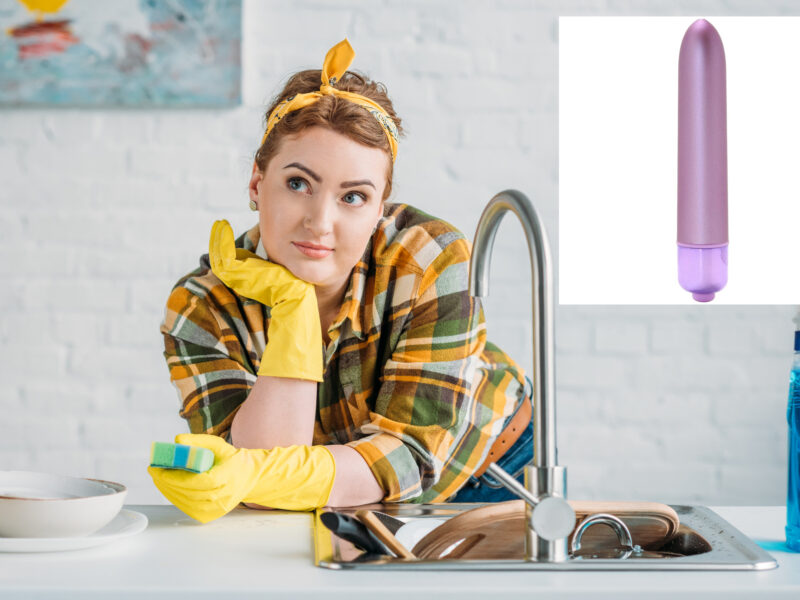 MONTREAL – While carefully washing her $200 vibrator after use, local woman Maya Shah had the epiphany that it's very likely she could be a great mother. She has since applied to adopt a child.
"It just hit me when I was giving my Le Wand a water bath in my sink that it could just as easily have been a baby! I've taken great care of this expensive gadget for 3 years, why would a baby be any different? I'd always remember to change her batteries, that's for sure', said Maya while watering a dead plant.
"Um that's not my fault. Plants aren't babies in the way that vibrators are… babies."
Maya's nighttime routine also involves swaddling her vibrator before taking it to their bed to read Goodnight Moon. "Co-sleeping is a controversial thing, but it really works for me and my vibrator. I feel calm knowing it's safe right next to me. We've really come a long way. I have friends who had babies and didn't get any sleep for the first few weeks, it was the same with me and Le Wand over here" she says, stroking it gently.
In spired, Maya continued. "In fact, why stop at adoption? Le Wand also inspired me to finally start my sci-fi novel about a woman who solves interstellar crimes through clues she puts together after orgasms."
In addition to outlining several chapters of Space Crimes and Coitus, Maya has also been motivated to start training for a climb on Mount Everest once the lockdowns have lifted. Her training includes high intensity interval exercises, protein smoothies and increasing her will power by only edging while masturbating.
"Doing a strenuous physical feat is 90% mental, you know. By denying myself the ultimate pleasure, I'm training my brain to be better at delayed gratification. That actually sounds like a great business idea too. Maybe I should start a company? I feel like I could do anything!" Maya exclaims.
Maya has recently started an OnlyFans account to help manage the costs associated with raising a child.