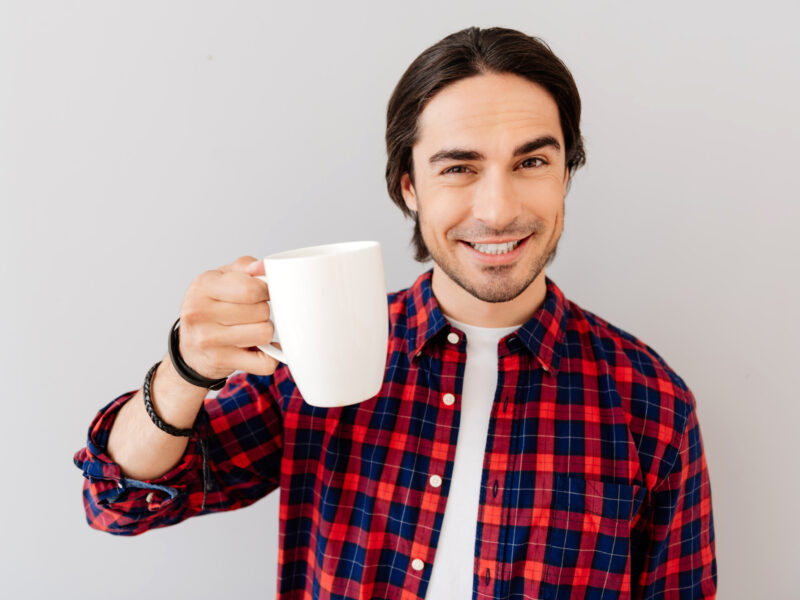 OSHAWA – A man currently guzzling an entire mug of maple syrup admitted today that he likes to put a little maple syrup in there to get his day started right.
"We all know that feeling when it's tough to get the motor running," said Ron Dalstein, a cheque-kiting enthusiast from Oshawa. "So I find just a touch of maple syrup in your maple syrup really makes it feel like a treat."
While many Canadians enjoy the sweet taste of tree blood on pancakes and waffles, some like Dalstein prefer a more direct approach. This has sparked debate amongst his friends.
"I guess it explains the mood swings," said Dalstein's doubles badminton partner. "And everything being so sticky around him. I think we all figured he was just masturbating to excess."
"But it's really no different than putting truffles in butter," said Jeff, a pet insurance fraudster. "Or almonds in milk, it's two great tastes that go great together."
Dalstein's family physician did express some concerns at the level of sticky sweetness being poured into Dalstein's body on a regular basis. "He's so far managed to avoid diabetes, the man must have a pancreas to rival Cookie Monster's. I have advised him to mix in a coffee every once in a while but it's his life."
Dalstein's dentist was less concerned. "He's going to put my kid's kids through college at this rate," said Sandra Murray DDS. "That mouth is more filling than teeth these days."
But Dalstein remains undeterred. "I love it, it puts a smile on my face every time," he said, slurring a little through partially stuck together lips. "I think it's the idea of giving myself a pick-me-up, that I deserve a little something extra just because. Either that, or the half kilogram of sugar coursing through my veins."