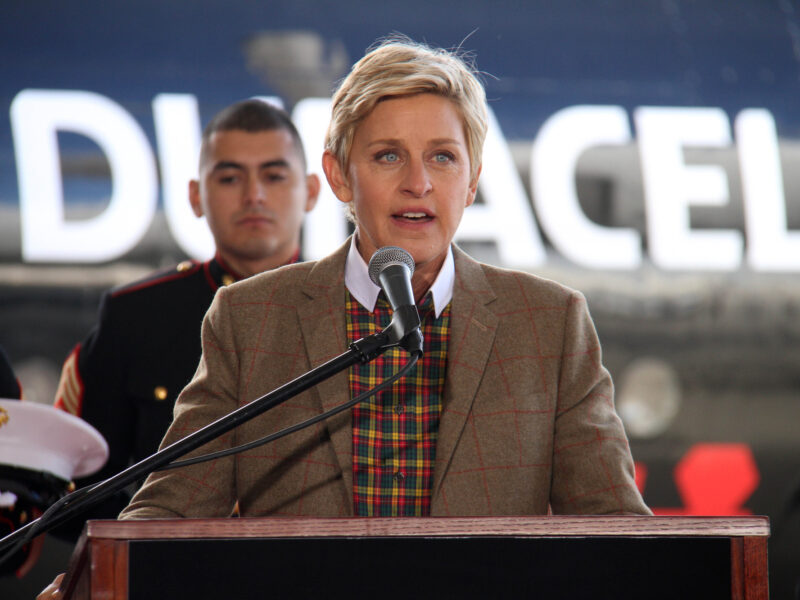 HOLLYWOOD, CA – Following a long period of open rumours, clear public hints and confirmed direct accounts, popular daytime talk show host Ellen DeGeneres has officially come out as mean.
The announcement was yelled into the face of her publicist earlier today.
Ellen's big coming out as mean had originally been planned to be part of a very special episode of the Ellen DeGeneres Show later this season. The character played by Ellen DeGeneres on her daytime talk show was originally written to be nice, but Ellen felt that it was time for her to allow her true personality to shine through on air. Plans were made to stage an episode of the Ellen DeGeneres Show where she would come out as mean by telling the studio audience what she really thought of them, but those plans were interrupted by the COVID-19 pandemic.
The future of Ellen DeGeneres' daytime television career has been cast in doubt, as many in Hollywood believe that America is simply not ready to embrace a talk show host who is openly mean. Insiders claim that her meanness was easier for America to digest when it was only hinted at by hanging around with war criminals, and that daytime viewers are not ready to have Ellen's meanness broadcast so flagrantly.
Members of the mean community have embraced Ellen's announcement: "On behalf of all parking enforcement officers, piano teachers, and insurance company lawyers, we welcome Ellen as a proud member of our community," stated the president of the advocacy group MEAN (Mission to Embrace Assholes Now).
Following her announcement, several journalists asked Ellen what her next steps would be as an openly mean person, but instead of a response they were all told "you need to chew some gum because your breath is disgusting and you should be embarrassed."