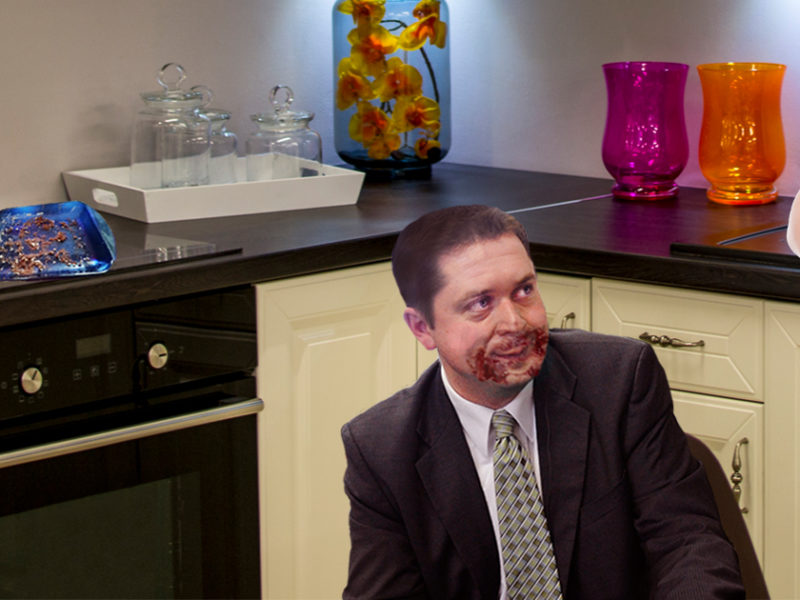 REGINA, SK – Despite chocolate smeared all over his face and hands, federal Conservative Party Leader Andrew Scheer insists he has no idea what happened to the freshly baked brownies his mother left cooling on the kitchen counter.
"I didn't touch the brownies, Mommy," claimed the chocolate-stained Leader of the Opposition when asked about the now empty, crumb covered tray of brownies she baked earlier that afternoon.
"I was playing legos in the other room the whole time. Honest!" the Former Speaker of the House of Commons added, hoping his mother wouldn't see the little chocolate fingerprints lining the fridge door handle and glass of milk sitting on the table.
According to a source close to the situation, Andrew Scheer's mother still considers her growing 38-year-old son the primary suspect in the brownie theft, despite his repeated denials.
"A mother can always tell," the matriarch is reported to have said. "When you see those dimples, you know he's up to no good."
"And right after I specifically told him not to," she added while reportedly shaking her head in disappointment. "Just wait 'til his father gets home."
At press time, Andrew Scheer was still maintaining his innocence, suggesting that the brownies "were probably eaten by Justin Trudeau or Omar Khadr, Mommy."