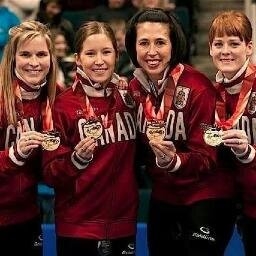 WINNIPEG – Amid the controversy over Robin Thicke's performance tonight at the Juno's, organizers have decided Thicke's scantily-clad back up dancers will be replaced by Team Jones, the Canadian Olympic curling champions.
An online petition was created to remove Thicke's controversial song "Blurred Lines" from the show because of its misogynistic lyrics and topless dancers. However, a unanimous compromise was made between petitioners and the Juno organizers to replace Thicke's topless backup dancers with fully-clothed Jennifer Jones, Kaitlyn Lawes, Jill Officer and Dawn McEwan who all conveniently live in Winnipeg and had nothing else to do tonight.
Although the organizers of the Junos admit that the athletes are not in any way trained dancers, they asserted that their fierce glares and powerful thighs are a winning combination for viewers.
"We think we've hit it on the button," an event organizer stated. "Canadians will be able to get their rocks off and 'hurry hard' with this performance."
According to sources, a proposal was made to replace Robin Thicke with his father Alan, but the condition to perform the title song from The Facts of Life was deemed 'unbearable for most Canadians.'
With files from Emma Overton and Mark Dolynskyj